Our featured image shows our beloved Miriam, a great friend and human rights defender
HE WHO PERMITS OPPRESSION PERMITS CRIMES.-Desiderius Erasmus (1466-1536)
CHARITY CORNER
Although there has been little easing of the pandemic we nonetheless turn our attention to other burning needs. We still encourage you to support Doctors without Borders who are fighting the virus in the places with the greatest need of support.
We call your attention to education of girls in Africa via
the Africa Educational Trust. Consider:

A girl in South Sudan is more likely to die in childbirth than to finish primary school.
Fewer than 2% of girls in Somalia attend secondary school.
By grade 5 only half as many girls as boys attend school in Uganda and Kenya.
Only one disabled woman is educated for every five disabled men in East Africa.
Fewer than 12% of teachers in Uganda are female, and only 3% in Somalia.



Please read this post to the end and donate

INDIGENOUS PEOPLE
Indigenous tribes do not simply die out. They are killed by the actions of so-called civilized nations. Survival International provides a long list of cases in which a letter from you can and will make a difference. Please open this link and write at least one letter. This link will be a permanent feature on our blog and we would be grateful if you gave it a bit of attention each week. We suggest going down the list in the order given. The letters are pre-written for you. All you need to do is send them. It would be nice also if a donation to Survival International could be forthcoming.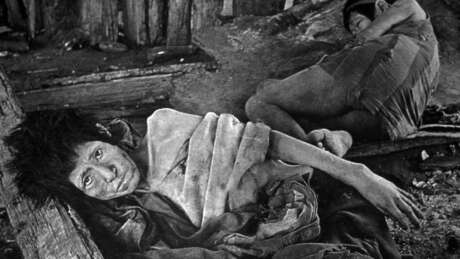 For more information you can download Survival's new short report, "Progress can kill," and a more in-depth paper for those wanting to know more.
If they are to survive, indigenous people must control the changes they want to make to their own lives. The key to tribal peoples' futures is to ensure their land remains under their control. Survival has helped hundreds of communities to keep their lands and fights the prejudices that suggest they need "progress".
Tribal peoples who live on their own land are invariably healthier, with a far better quality of life than the millions of impoverished citizens marginalized by growing inequality.
"Sustainable development"? It's not always as good as it sounds, especially for tribal peoples…
How you can help
Here's what we need you to do:
Write to the UN:
Spread the word:
Fund the movement:
A major calamity for indigenous people is the lack of respect for their basic human rights.Our vision is a world where tribal peoples are respected as contemporary societies and their human rights protected. We fight for tribal peoples' survival. We stop loggers, miners, and oil companies from destroying tribal lands, lives and livelihoods across the globe. We lobby governments to recognize indigenous land rights. We document and expose the atrocities committed against tribal people and take direct action to stop them. Our vision is a world where tribal peoples are respected as contemporary societies and their human rights protected.
THE STRUGGLE AGAINST SLAVERY
We have added this section to the blog in order to join the struggle against slavery worldwide. This week we refer you to the the ILO's Protocol on Forced Labor which is all about modern slavery. We call your attention to the anti slavery campaign. There you can sign up for action updates.The importance of checking your sellers' supply chains cannot be overemphasized.
Look for these logos
Find a campaign to work for. Light must be made to shine in the darkest of places. We invite you to join Freedom United and raise your voice to call for an end to forced organ harvesting.
URGENT ACTION CASES
MALAYSIA
Urgent Action Victory! Charges Against Union Activists Will Not Proceed
On 2 October 2020, five activists who were charged for "unauthorized gathering" were granted a discharge not amounting to acquittal (DNAA) by the Ipoh Magistrate. The charges stemmed from the activists' participation in a peaceful picket on 2 June 2020 by a government hospital cleaners' union against a cleaning services company. During the picket, they called out the alleged unfair treatment of union members and insufficient personal protective equipment for cleaners.

NO FURTHER ACTION IS REQUESTED. MANY THANKS TO ALL WHO SENT APPEALS.
Five activists—M. Sarasvathy, L. Danaletchumy V. Santhiran, P. Jothi, and C. Subramaniam Raja— were granted a discharge not amounting to acquittal (DNAA) by the Ipoh Magistrate, in relation to their participation in a peaceful picket on 2 June 2020 against alleged the mistreatment of hospital cleaners by a sub-contractor. The prosecution team decided not to continue the prosecution, and one of the activists' lawyers stated that it is highly unlikely that the activists will be called back.
The lawyer argued in a letter of representation to the court that the picket could not be considered as a gathering or march related to the economy, religion, education, sports, recreation, social or culture, which is restricted under Section 7(1) of the Movement Control Order implemented by the Malaysian government in light of the pandemic. She also said picketing does not fall under "prohibited activity" that was listed in Regulation 2 of the Prevention and Control of Infectious Diseases (Measures within the Infected Local Areas) Regulations 2020. The prosecution accepted the defence's letter of representation to not proceed with the charges, and the Ipoh Magistrate's Court granted the activists the DNAA on 2 October 2020.
Allegations raised during the picket included inadequate supply of protective equipment against COVID-19 and intimidation of cleaners active in the union, which were denied by the company. The action consisted of less than 20 people who all practiced physical distancing, wore masks, and had their temperatures checked. The five activists were arrested and remanded overnight and chained in court which is a form of inhuman or degrading treatment that may amount to torture. They were charged on 2 June 2020 for allegedly violating the Prevention and Control of Infectious Diseases (Measures within the Infected Local Areas) Regulations 2020.
NIGERIA
Urgent Action: #ENDSARS: Investigate Killings of Protesters
Since 8 October, Nigerians have been taking to the streets, peacefully demanding an end to police brutality, extrajudicial executions and extortion by the Special Anti-Robbery Squad (SARS), a unit of the Nigerian police tasked with fighting violent crimes. They have been met with excessive use of force by the army and police forces. On 20 October, at least 12 peaceful protesters were reportedly shot dead when the army opened fire on thousands of protesters calling for an end to police brutality as part of the #EndSARS movement. The authorities must immediately end the killing and excessive use of force against peaceful protesters across the country.
QATAR
Urgent Action: Citizen Who Protested Travel Ban Arbitrarily Detained
On 4 October 2020, Mohammed al-Sulaiti, a Qatari citizen, was arbitrarily detained after vocally criticizing his government on Twitter. This is the second time he has been arbitrarily detained, having spent five months in detention in 2018 with no charges. He was then put under travel ban with no legal justification. After protesting the ban on Twitter, he has again been detained without charge.

COLOMBIA
Condemn death threats against leaders of the education union FECODE
On 26 October, death threats were sent to all 15 members of the Executive Committee of FECODE, the Colombian Federation of Education Workers (Federación Colombiana de Educadores), as well as to the President of the Trade Union Confederation CUT and former teacher and FECODE leader. The threats took the form of a funeral wreath with the words 'rest in peace'. Sixteen candles and 16 obituary notices with the name of each targeted union leader were also delivered to the home of Carlos Rivas, FECODE's Secretary for legal affairs.