Our featured image shows Nero fiddling while Rome burns, the analogy to Israel of today is obvious
IN MEMORIAM
John Robert Lewis, February 21, 1940-July 17, 2020
John R. Lewis was an American civil rights leader and politician best known for his chairmanship of the Student Nonviolent Coordinating Committee (SNCC) and for leading the march that was halted by police violence on the Edmund Pettus Bridge in Selma, Alabama, in 1965, a landmark event in the history of the civil rights movement that became known as "Bloody Sunday."
He was born to sharecroppers in Alabama who did not encourage his involvement in the civil rights struggle as he grew up. Nonetheless, already in his twenties he took a leading role alongside Martin Luther King in the struggle. He soon became one of the civil rights movement's "Big Six" leaders, along with King, James Farmer, A. Phillip Randolph, Roy Wilkins, and Whitney Young. In 1964 Lewis headed the SNCC's efforts to register African American voters and organize communities in Mississippi during the Freedom Summer project. In 1963, on the day of the March on Washington, he participated in a meeting with President Kennedy at the White House.
In 1987 he began to serve in the House of Representatives for Georgia's 5th congressional district until his recent death from pancreatic cancer. He was known as the "Conscience of Congress." As one of his eulogists wrote: "A man of integrity, John Lewis was a bridge to our better selves. He examined his spirit for what mattered most and then found the courage, energy, and moral fortitude to stand for that." He himself encouraged people to get into "good trouble" for a worthy cause.
Detailed obituaries can be found in major newspapers including the NYTimes.
RABBI ADIN STEINSALZ July 11, 1937-August 7, 2020
Rabbi Adin Steinsaltz, a prolific Jewish scholar who spent 45 years
compiling a monumental and ground-breaking translation of the
Talmud, has died. He was 83. Steinsaltz, an educator who
established a network of schools in Israel and the former Soviet
Union, wrote more than 60 books on subjects ranging from zoology to
theology. But the Talmud, the central text in mainstream Judaism,
was his greatest passion.
The masterwork for which he is best-known is his massive
translation of and commentary on the entire Babylonian Talmud which
he worked on for this huge project for45 years – completing the
44-volume Hebrew edition in 2010.
He was devoted to the accessibility of Jewish texts to the broad
population–he coined the slogan "let my people know." Four years
ago Steinsaltz finished his commentary on the entire Bible, in
English and in Hebrew, and was working in his last days on a
commentary on the Mishna, which will be published posthumously.
President Reuven Rivlin eulogized him on Twitter: "Our hearts mourn
the passing of Rabbi Adin Even Israel Steinsaltz … He was a man of
great spiritual courage, deep knowledge and profound thought who
brought the Talmud to the people of Israel in clear and accessible
Hebrew and English. May his memory be a blessing." A detailed
obituary is available in the NYTimes.
PROFESSOR RUTH GAVISON March 28, 1945, Jerusalem – August 15, 2020
Israel Prize laureate and one of the country's greatest legal
thinkers, Prof. Ruth Gavison, died on August 15 at the age of 75.
She was a highly influential and important figure in the field of
law and dedicated most of her life to civil rights and democracy.
Gavison worked tirelessly to bridge the divide between secular and
observant Jews and to retain Israel's character as both a
democratic and Jewish state.
She was a leader and co-founder of the Association for Civil
Rights Israel (ACRI) which among other actions successfully
appealed to the Supreme Court on behalf of the right to due process
of 415 Hamas activists who were expelled from Israel. (1992) She
regarded human rights as a essential component of societal
structure. The achievements of the organization reflect her commitment.
On the other hand she strongly opposed judicial activism and thus
clashed vehemently with then Chief Justice Aharon Barak who went so
far as to block her appointment to the Supreme Court. In her later
years, she moved significantly to the right of the political
spectrum which caused dismay among many of her followers.
Detailed obituaries and appreciations may be found in the Jerusalem Post and
Forward.
JULIAN BREAM 15 July 1933 – 14 August 2020
Classical guitarist and lute player Julian Bream has died at home aged 87.
The musician's representatives, James Brown Management, confirmed the news in a statement on their website.
It said: 'We are very sad to report that Julian Bream CBE (b. 1933), English classical guitarist and lutenist, died peacefully at home today, 14 August 2020.'
Bream was among the most distinguished classical guitarists of the 20th century and worked with some of the period's best-known musicians and composers.
His recordings, many for RCA Victor and EMI Classics, won him four Grammy Awards.
Bream was born in Battersea, London, but raised in Hampton, and his father was a commercial artist who enjoyed playing the piano and guitar.
The work of Romani-French jazz guitarist Django Reinhardt impressed him as a child and he would later name his dog Django.
Bream made his professional debut playing the guitar at the age of 13 and entered the Royal College of Music in 1948, aged 15, as a pianist and composer.
He is credited with restoring the lute to prominence in the modern world. In 1961 he organized the Julian Bream Consort, one of the first groups to specialize in early ensemble music. The Consort is composed of violin, alto flute, bass viol, pandora, cittern, and lute. Composers who wrote music for Bream include Benjamin Britten, William Walton, and Malcolm Arnold.
awards and honors
Detailed obituaries can be found in the Guardian and the NYTimes inter alia.
RUTH BADER GINSBURG March 15, 1933-September 18, 2020
Ruth Bader Ginsburg was an American jurist who served as an
associate justice of the Supreme Court of the United States from
1993 until her death in 2020. She was appointed by President Jimmy Carter to the U.S. Court of Appeals in 1980 and to the Supreme Court by President Bill Clinton in 1993. She was generally viewed as belonging to the liberal wing of the Court. Ginsburg was the second woman to serve on the U.S.Supreme Court, after Sandra Day O'Connor. During her tenure Ginsburg wrote notable majority opinions, including United States
v. Virginia (1996), Olmstead v. L.C. (1999), and Friends of the Earth, Inc. v. Laidlaw Environmental Services, Inc. (2000). Between O'Connor's retirement in 2006 and appointment of Sonia Sotomayor in 2009, she was the only female justice on the Supreme Court. During that time, Ginsburg became more forceful with her dissents.
She graduated from Columbia Law School, going on to become a
staunch courtroom advocate for the fair treatment of women and
working with the ACLU's Women's Rights Project.
Detailed obituaries can be found in the NYTimes and elsewhere.
RANT ABOUT ANTI MASKERS/VAXXERS
There exist types of people who focus solely on themselves, who
care nothing for the safety and well being of others, i.e. they
exclude themselves from the fundamental social compact that makes
it possible for us to live together. Anti maskers and anti vaxxers
share a callous attitude towards others that has levied a cost in
human lives in countless situations.
Let us consider the city of Melbourne, the second largest city in
Australia with a population of over five million residents. It is the the capital of the state of Victoria and is in the throes of a lockdown that began July 8 at 2359.
Victoria was placed back into lockdown on 8 July after the coronavirus escaped from hotel quarantine in late May and spread rapidly. Some 700 cases were recorded in one day on 5 August and more than 700 people have died, mostly in aged care.
Under Premier Andrews' road map out of restrictions, Melbourne will remain locked down until weekly average cases drop below five, which is not expected until October 26.
That would mean Melbourne's lockdown will have lasted 15 weeks, a month longer than the shutdown of Wuhan.
The restrictions have reduced the rate of infection significantly, but there are lunatic anti-masker people who are making idiotic arguments against masks, some on "civil rights "grounds and others based on pseudo science claims. We show you a
few examples:
The antivaxxer movement was pushed by fake science. In 1998,
the British journal The Lancet published research by Dr. Andrew
Wakefield that purported to show that the measles, mumps, and
rubella (MMR) vaccines caused autism in some children. The study
was widely reported and the information spread like wildfire among
parents, especially those with autistic children.
The problem with Wakefield's study, however, was that it relied on
faulty data. Later investigations have shown that Wakefield was set
to benefit from lawsuits based on his research. The study was
retracted after numerous other scientists could not replicate his
findings.
One of the loudest broadcasters of this supposed link between
vaccines and autism is actress Jenny McCarthy, who has campaigned
in support of Wakefield's findings as recently as 2011.
Nonetheless, the pernicious effect of this fake study
continue to reverberate and far too many people refrain from
vaccinating their children with often catastrophic results for
others. Many US states exempt children from vaccination on
religious or philosophical grounds and an entire classroom can be
infected. In Europe, the rate of vaccination is lower than in the
US and vaccination skepticism is widespread, with France the main
focus.. Prometheus and Pandora are beginning to agree with
Talleyrand, Napoleon's finance minister, who declared that stupid is
worse than criminal.
HOW DID THE VIRUS WIN IN SO MANY COUNTRIES?
Around the world there are countries that have used quick, clever
strategies to beat the virus and have been able to go back to
living relatively normal lives. Their success stories are worth
reading and conclusions can be drawn. Their methods varied, some
enforcing mask use, others not, some tested extensively, others
not, some had science-minded leaders, others had leaders who called
on scientists and kept their fingers out of the pie. All had
intelligent leaders who truly cared about their people and had an
health infrastructure in place that could be enhanced to confront
the foe.
THE COLOSSAL FAILURE
Ed Yong published an article in the August Atlantic which is
available for free to all. He describes how a virus brought the
strongest nation on the planet to its knees. America has failed to
protect its people, leaving them with illness and financial ruin.
It has lost its status as a global leader. It has careened between
inaction and ineptitude. The breadth and magnitude of its errors
are difficult, at the moment, to fathom truly.The details of the
failure as given by Yong show that behind the facade of a great
nation there is major rot and corruption. The lack of a true
national health insurance system, the link of health insurance to
employment and the systematic defunding of the public health system
and its institutions led to a complete collapse of the protection
of the people from the virus.To all these one must add the egotism
and lack of caring for the other that characterizes American
society.
"The U.S. fundamentally failed in ways that were worse than I ever
could have imagined," Julia Marcus, an infectious-disease
epidemiologist at Harvard Medical School, told Yong.
SARS-CoV-2 is neither as lethal as some other coronaviruses, such
as SARS and MERS, nor as contagious as measles. Deadlier pathogens
almost certainly exist. Wild animals harbor an estimated 40,000
unknown viruses, a quarter of which could potentially jump into
humans. How will the U.S. fare when "we can't even deal with a
starter pandemic?," Zeynep Tufekci,a sociologist at the University
of North Carolina and an Atlantic contributing writer, asked Yong.
Yong strongly indicts Trump as being central to the American
debacle, but there is plenty of blame to go around. The role of
racism, endemic in American society is also of great significance.
African-Americans and Native Americans suffer a highly
disproportionate rate of infection and death and have far less
access to health care resources. The article is long, but everyone
and not only Americans should read it. The lesson is practically
universal.
WHY ISRAEL FAILED
One might have expected that Israel with a universal health system,
vast sources of expertise in the fields relevant to confronting the
warnings that a coronavirus attack was looming and a
sophisticated public would have mobilized its medical, scientific
and high tech resources to create an independent task force that
would take the correct and necessary steps to minimize the impact
of the virus. In fact, nothing of the kind happened.
Anshel Pfeffer writing in Haaretz describes how Israel was brought
down by hubris, complacency, a mythological story of the start up
nation and the egomaniac struggle of an indicted prime minister to
stay out of court and jail. He is tearing at the fabric of society,
attacking the law enforcement community and turning the nation into
warring camps. In the lack of social cohesiveness there is no
chance to overcome the virus.
With the fall Jewish holiday season . the country has been plunged into a long lockdown which is unlikely to lead to a major reduction of infection. In general, one
might say that as of now on a worldwide scale, the smart money is on the virus.
A PROPHETIC WORD
As they view the erosion of democracy and human rights across the world, Prometheus and Pandora have little to add to the analysis and prediction of Frank Snowden in his book, Epidemics and Society, published shortly before the advent of the Corona virus and reviewed in the previous blog. He was writing about the medieval black plague,but it describes our world today:
BOOK REVIEW
by Mark Lynas London: 4th Estate, 372 pp., $27.99T
This frightening book lays down in detail our steps to doom as the
temperature of our planet rises. Bill McKibbin, himself a noted
climate expert, reviews the book in the August 20 NYRB. While it
describes warming, it is a chilling read and should be read,
especially by political leaders and heads of the economy whose
collective failure has brought us to where we are. We should also
note the Swedish teenager, Greta Thurburg who has crisscrossed the
world delivering her message of warming and destruction.
Let us quote McKibbin:
"Consider what we've seen so far as a baseline: we're definitely not
going to get any cooler. But now consider the real problem, the
news that scientists have been trying to get across for many years
but that has not really sunk in with the public or with political
leaders. As Lynas puts it: If we stay on the current
business-as-usual trajectory, we could see two degrees as soon as
the early 2030s, three degrees around mid-century, and four degrees
by 2075 or so. If we're unlucky with positive feedbacks…from
thawing permafrost in the Arctic or collapsing tropical
rainforests, then we could be in for five or even six degrees by
century's end"
Greta is featured on the cover of Rolling Stone:
NEWS FROM SCIENCE
A STRANGE GAS ON VENUS
Recent observations indicate that our neighbor planet Venus, a hell hole in the Solar System is harboring in its atmosphere the gas Phosphine PH3, which on Earth is made only by biological mechanisms. This has given rise to speculations that the planet my contain some form of life. The finding is still unproven since more signatures of Phosphine need to be found at other frequencies and the observers are being properly conservative. Covid 19 has stalled the research, but it will be most interesting to see how this pans out. Some of the press releases indulge in wild speculation and should be viewed suspiciously.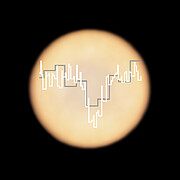 SILLY TIME
WHAT IF?
A discussion of scientific semantics in a tough situation.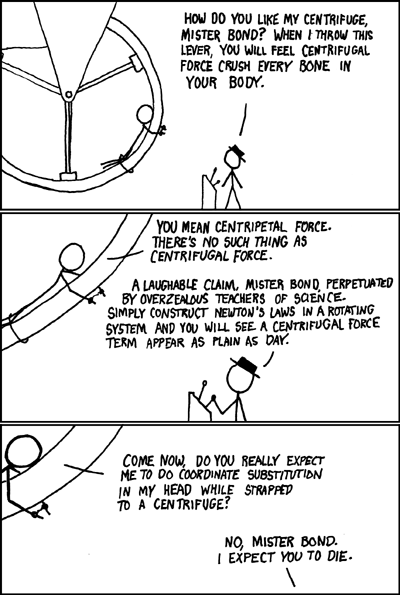 `Too much like politicians
Our times indeed…