Our featured image shows Miriam (1947-2012), a great friend and human rights defender
HE WHO PERMITS OPPRESSION PERMITS CRIMES.-Desiderius Erasmus (1466-1536)
CHARITY CORNER
Although there has been little easing of the pandemic we nonetheless turn our attention to other burning needs. We still encourage you to support Doctors without Borders who are fighting the virus in the places with the greatest need of support.
This week our chosen charity is Direct Relief.
The mission:
Direct Relief is a humanitarian organization, active in all 50 states and more than 80 countries, with a mission to improve the health and lives of people affected by poverty or emergencies.
Nongovernmental, nonsectarian, and not-for-profit, Direct Relief provides assistance to people and communities without regard to politics, religion, ethnic identities or ability to pay.
Direct Relief's assistance programs – which focus on emergency preparedness and disaster response and the prevention and treatment of disease – are tailored to the particular circumstances and needs of the world's most vulnerable and at-risk populations.
Direct Relief honors the generosity of its donors by following a firm policy of full transparency in all of its operationhttps://www.charitynavigator.org/index.cfm?bay=search.summary&orgid=3626s.
This tradition of transparent, direct and targeted assistance, provided in a manner that respects and involves the people served, has been a hallmark of the organization since its founding in 1948 by refugee war immigrant William Zimdin. It has a four star rating with Charity Navigator. Please donate
INDIGENOUS PEOPLE
Indigenous tribes do not simply die out. They are killed by the actions of so-called civilized nations. Survival International provides a long list of cases in which a letter from you can and will make a difference. Please open this link and write at least one letter. This link will be a permanent feature on our blog and we would be grateful if you gave it a bit of attention each week. We suggest going down the list in the order given. The letters are pre-written for you. All you need to do is send them. It would be nice also if a donation to Survival International could be forthcoming.
A major calamity for indigenous people is the lack of respect for their basic human rights.Our vision is a world where tribal peoples are respected as contemporary societies and their human rights protected. We fight for tribal peoples' survival. We stop loggers, miners, and oil companies from destroying tribal lands, lives and livelihoods across the globe. We lobby governments to recognize indigenous land rights. We document and expose the atrocities committed against tribal people and take direct action to stop them. Our vision is a world where tribal peoples are respected as contemporary societies and their human rights protected. This week we call your attention to the ongoing genocide of the Kawahiva people. Please act.
THE STRUGGLE AGAINST SLAVERY
We have added this section to the blog in order to join the struggle against slavery worldwide. This week we refer you to the the ILO's Protocol on Forced Labor which is all about modern slavery. We call your attention to the anti slavery campaign. There you can sign up for action updates.The importance of checking your sellers' supply chains cannot be overemphasized.
Look for these logos:
Find a campaign to work for. Light must be made to shine in the darkest of places. We invite you to join Freedom United and raise your voice to call for survivor and migrant access to healthcare.
NIGERIA
Urgent Action: Nigerian Singer at Risk of Imminent Execution

Yahaya Sharif-Aminu, a 22-year old singer detained in Kano prison, Kano State, in northern Nigeria, is at risk of imminent execution after an Upper Shari'a Court sentenced him to death by hanging for circulating a song via WhatsApp considered blasphemous. Influential individuals and religious leaders are mounting pressure on the authorities to carry out the judgement as soon as possible. Yahaya Sharif-Aminu is now appealing the sentence. He must be immediately and unconditionally released.
VENEZUELA
Urgent Action Victory! Incommunicado Detainee Released
Maury Carrero, detained arbitrarily in April 2020 by officers of the Directorate for Military Counterintelligence (DGCIM) in Caracas, was unconditionally released on 2 September as part of a group of 110 individuals recently pardoned by Nicolás Maduro. Maury Carrero spent five months in prison, indicted for crimes under counterterrorism legislation.
NO FURTHER ACTION IS REQUESTED. MANY THANKS TO ALL WHO SENT APPEALS.
On 2 April 2020, approximately 15 DGCIM officials raided the home of Maury Carrero, taking many of the family's valuables and electronics. The officials advised Maury Carrero's parents that they were taking her temporarily and would bring her back home, as the search warrant did not include her name on it. Maury Carrero did not return home that night and spent five months arbitrarily detained. During her detention, her family and lawyers were repeatedly denied communication or access to her, only allowing extremely short phone calls approximately once a week during the first month of detention in which officials were present the entire time and she was unable to speak freely nor safely about the conditions of her detention. She was transferred to National Institute for Women's Guidance (INOF by its acronym in Spanish) facilities on 14 May, where officials denied her access to her family and lawyers under the excuse of the state of alarm that was in place as response to the COVID-19 pandemic since 13 March 2020. On 19 May, she was indicted by the prosecution with 'concealment of firearms' and 'association to commit crimes', both under the Venezuelan Organic Law Against Organised Crime and Financing of terrorism.
On 31 August, authorities announced a 'pardon' for 110 individuals in prison, conditionally released, who have sought protection in foreign embassies in Caracas or fled the country. These 110 people include several cases for whom Amnesty has campaigned, including Maury Carrero, prisoner of conscience and union leader Rubén González, political activist Nicmer Evans, and parliamentarians Gilber Caro, and Renzo Prieto. After a two-day delay since the announcement, Maury was unconditionally released on 2 September.
Whilst we strongly reject any pretence that this measure implies recognition of criminal responsibility of Maury or others, we welcome this measure insofar as it grants unconditional freedom to many who never should have been jailed, prosecuted, or whose freedom has been curtailed by unjust restrictions and conditions.
Amnesty received messages directly from Maury's mother and friends thanking supporters for their actions and solidarity. We sincerely thank all people who took action on behalf of Maury.
EGYPT
Urgent Action: Human Rights Activist Detained for a Third Time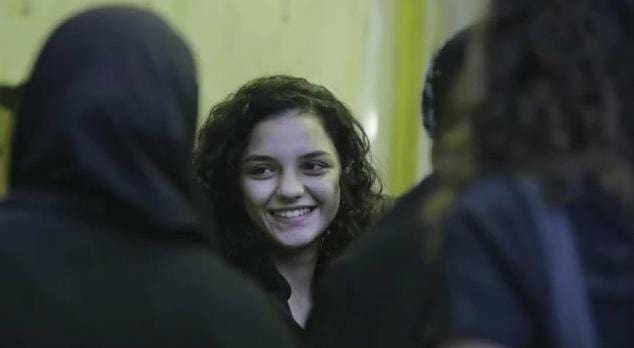 On 23 June 2020, the Egyptian security forces arrested human rights activist Sanaa Seif from outside the Public Prosecutor's office in New Cairo, where she was waiting to file a complaint after suffering a violent assault a day earlier. Sanaa Seif, her sister and mother were beaten by several women in front of the Tora Prison Complex in full view of security forces.

TAKE ACTION
ARGENTINA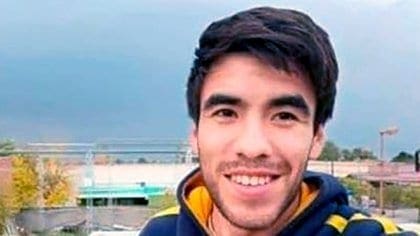 Urgent Action Update: Disappeared During Quarantine & Found Dead
An independent forensic team positively identified the body of Facundo Astudillo Castro on 2 September 2020. His unidentified body was found on 16 August after going missing on 30 April in the Province of Buenos Aires. Police arrested Facundo that day for violating the national quarantine imposed by the national government due to the COVID-19 pandemic. On 2 July, Facundo's family filed a federal complaint to investigate his disappearance. We demand authorities carry out an independent, effective and impartial investigation into those responsible of his disappearance and death, offering truth and justice to Facundo's family.
Coca-Cola workers in Haiti, Indonesia, Ireland, and the USA still need your support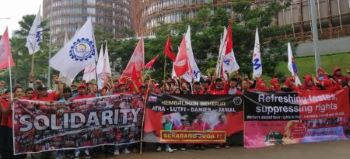 Coca-Cola continues to violate the fundamental rights of workers in Haiti, Indonesia, Ireland and the USA. Read more…