Our featured image shows our beloved Miriam (1947-2012), a great friend and human rights defender.
HE WHO PERMITS OPPRESSION PERMITS CRIMES.-Desiderius Erasmus (1466-1536)
CHARITY CORNER
Although there has been little easing of the pandemic we nonetheless turn our attention to other burning needs. We still encourage you to support Doctors without Borders who are fighting the virus in the places with the greatest need of support.
This week our chosen charity is the Lustgarten Foundation, a charity that supports research and clinical advancement against pancreatic cancer. The
The mission is to cure pancreatic cancer by:
Funding scientific and clinical research related to the diagnosis, treatment, and prevention of pancreatic cancer
Providing research information and clinical support services to patients, caregivers and individuals at high risk
Increasing public awareness and hope for those dealing with this disease
Their Vision
The Lustgarten Foundation envisions a world in which pancreatic cancer is curable and patients will be treated effectively and enjoy a good quality of life.
Our operating principles to achieve this vision include:
Continuing to be the largest private funder of pancreatic cancer research in the world
Striving for excellence
Emphasizing compassion
Having a commitment to serve
Having integrity to our mission, to those we serve, and to ourselves
The foundation has a perfect record with Charity Navigator and is worthy of your support.
WINGS FOR SPECIAL KIDS.
We are issuing a call to support Krembo Wings, an Israeli non-profit organization which brings children with and without disabilities together for weekly social activities in its branches across Israel. Krembo Wings serves children and youth of all backgrounds and reflects the diverse make-up of Israeli society. Krembo Wings motto is Together Creating a Meaningful Place for Everyone. The society provides a warm and friendly environment for children and adults who have special needs. This call will be a permanent feature of this blog. Please donate to this worthy cause,
INDIGENOUS PEOPLE
Indigenous tribes do not simply die out. They are killed by the actions of so-called civilized nations. Survival International provides a long list of cases in which a letter from you can and will make a difference. Please open this link and write at least one letter. This link will be a permanent feature on our blog and we would be grateful if you gave it a bit of attention each week. We suggest going down the list in the order given. The letters are pre-written for you. All you need to do is send them. It would be nice also if a donation to Survival International could be forthcoming.
A major calamity for indigenous people is the lack of respect for their basic human rights.Our vision is a world where tribal peoples are respected as contemporary societies and their human rights protected. We fight for tribal peoples' survival. We stop loggers, miners, and oil companies from destroying tribal lands, lives and livelihoods across the globe. We lobby governments to recognize indigenous land rights. We document and expose the atrocities committed against tribal people and take direct action to stop them. Our vision is a world where tribal peoples are respected as contemporary societies and their human rights protected.
This week we call your attention to the Ayoreo people of Paraguay.
The forest belonging to Paraguay's Ayoreo-Totobiegosode Indians has the fastest rate of deforestation in the world
Much of their land has been sold to cattle ranchers, forcing the uncontacted Ayoreo to live on the run, escaping the bulldozers that are destroying their forest.
Since the 1970s, Survival has been working with contacted Ayoreo communities to help them successfully gain title to 550,000 hectares of their ancestral homeland.
But it's not enough, foreign ranching companies continue to destroy the Ayoreo's forest home to make way for cattle, and uncontacted Ayoreo may soon have nowhere left to hide. Read more and consider a donation or an action as indicated in the site.
THE STRUGGLE AGAINST SLAVERY
We have added this section to the blog in order to join the struggle against slavery worldwide. This week we refer you to the the ILO's Protocol on Forced Labor which is all about modern slavery. We call your attention to the anti slavery campaign. There you can sign up for action updates.The importance of checking your sellers' supply chains cannot be overemphasized.
Look for these logos:
Find a campaign to work for. Light must be made to shine in the darkest of places. We invite you to join Freedom United and raise your voice to call for an end to slavery in hotels.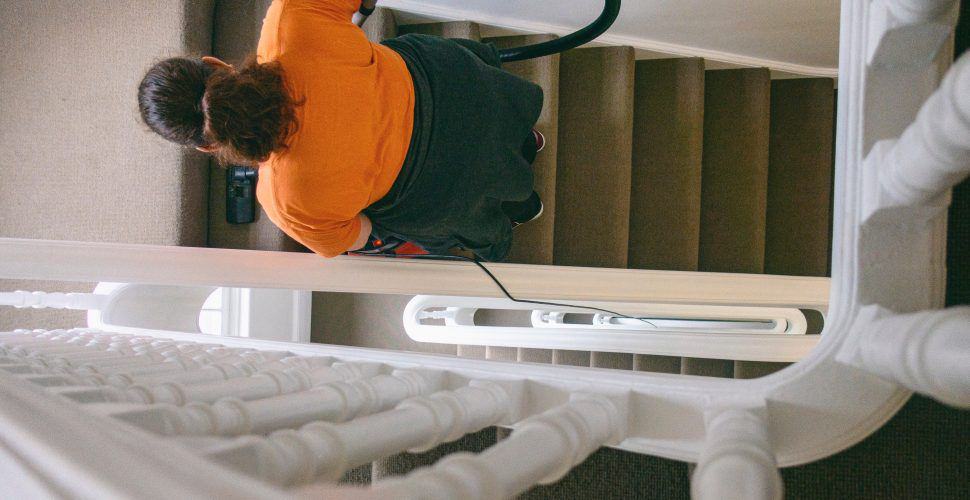 URGENT ACTION CASES
RUSSIAN FEDERATION
Urgent Action Victory! Jehovah's Witness' Sentence Commuted
On 3 August, the Pskov Regional Court, in western Russia, commuted Gennadiy Shpakovsky's six-and-a-half-years' prison sentence to a suspended sentence of the same duration including two years on probation. The 61-year-old Jehovah's Witness was released from detention on the same day. Gennadiy Shpakovsky was prosecuted solely for exercising his right to freedom of religion. He and other Jehovah's Witnesses in Russia, where practicing their faith is a crime, remain at risk of imprisonment.
NO FURTHER ACTION IS REQUESTED. MANY THANKS TO ALL WHO SENT APPEALS.
On 3 August, the Pskov Regional Court, in western Russia, commuted Gennadiy Shpakovsky's six-and-a-half-years' prison sentence to a suspended sentence of the same duration and placed him under probation for the two first years. On the same day, the 61-year-old Jehovah's Witness was released from detention and greeted by his wife and daughter.
Jehovah's Witnesses face persecution in Russia after their organization was arbitrarily banned as "extremist" in April 2017. Gennady Shpakovsky became the eleventh Jehovah's Witness sentenced to a jail term by Russian courts (including two persons in occupied Crimea). A criminal case against him was initiated on 31 May 2018. Prior to this, according to information from the international Jehovah's Witnesses organization, he had been under surveillance by the security services.
Gennady Shpakovsky was detained on 3 June 2018 when he was discussing the Bible with friends. Armed security services and riot police officers broke into the flat and conducted a six-hour search of the premises. Gennady Shpakovsky and his friends were then subjected to questioning about their activities for several hours. They reported being threatened and harassed during the questioning. Gennady Shpakovsky was charged with "organization of the activities of an extremist organization" (Article 282.2 (1) of the Russian Criminal Code) and "financing of extremist activity" (Article 282.3 (1) of the Russian Criminal Code). He was convicted on 9 June 2020, his sentence being the harshest issued to date against a Jehovah's Witness in modern Russia.
Amnesty International regards the criminalization of Jehovah's Witnesses' organization in Russia as an arbitrary and discriminatory measure, and a violation of the right to freedom of religion. Amnesty International has called on the Russian authorities to quash the respective judicial decisions.
INDONESIA
Urgent Action Victory! Seven Papuan Activists Released from Prison

On 17 June 2020, seven Papuan activists were convicted of treason (makar) and sentenced to between ten and 11 months in prison for their role in an anti-racism demonstration in August 2019. They have all since been released and been able to return to their homes in Papua.
NO FURTHER ACTION IS REQUESTED. MANY THANKS TO ALL WHO SENT APPEALS.
Papuan activists, and former prisoners of conscience Ferry Kombo, Alexander Gobai, Agus Kossay, Stevanus Itlay, Hengki Hilapok, Buchtar Tabuni and Irwanus Uropmabin have all been released from prison and have all been able to return to their homes in Papua.
Due to COVID-19 restrictions within Indonesia, air travel is currently very complicated. As a result, Amnesty International provided logistical support to aid their safe return home and ensure that their lawyers and families were able to accompany them on their flights.
Mr. Gustaf Kawer, one of the lawyers involved in the case, expressed his appreciation for the help from Amnesty International and thanked all members who took action and supported the seven former prisoners of conscience.
Ferry Kombo, Alexander Gobai, Agus Kossay, Stevanus Itlay, Hengki Hilapok, Buchtar Tabuni and Irwanus Uropmabin were convicted of treason (makar) and sentenced in June 2020 to between ten and 11 months in prison for their role in an anti-racism demonstration in August 2019. They were a part of a group of 56 political activists and human rights defenders from Papua who were imprisoned in relation to the 2019 anti-racism protest in Surabaya. Out of the total 56 prisoners of conscience, 34 remain imprisoned.
The Indonesian authorities have used these criminal code provisions to prosecute dozens of peaceful pro-independence political activists in Papua and Maluku over the last decade.
Amnesty International continues to monitor the situation in Papua, but for now no further action is requested from the UA network.
CHILE
Urgent Action Victory! Mapuche Spiritual Leader Ends Hunger Strike
On 18 August 2020, the spiritual leader of the Mapuche people in Chile, machi Celestino Córdova Tránsito, decided to end his hunger strike after reaching an agreement with the government, which includes several of his original requests.
NO FURTHER ACTION IS REQUESTED. MANY THANKS TO ALL WHO SENT APPEALS.
On 4 May 2020, machi Celestino Córdova Tránsito and 8 other Mapuche prisoners began a hunger strike in Temuco, a city in the southern region of Araucanía in Chile. In the following weeks, other 17 Mapuche prisoners joined the hunger strike.
The 26 prisoners on hunger strike, including the Machi, demanded the application of ILO Convention 169, allowing prisoners to serve their sentence or pre-trial detention in their lands and not a prison. Machi Celestino Córdova specifically demanded respect for his rights as a spiritual leader of the Mapuche people, which requires him to have a physical proximity to his land and a specific sacred place, which represents the connection between the earthly and spiritual world.
Last week, machi Celestino Córdova and his spokespeople restarted a dialogue with representatives of the Ministry of Justice and Human Rights. This dialogue was supported as observers by the Chilean Human Rights Institution, the Medical Association of Chile (Colegio Médico) and representatives of the UN High Commissioner for Human Rights.
On 18 August, machi Celestino Córdova reached an agreement with the government. As per the agreement, he will receive culturally pertinent treatment until his full recovery, permission to go to his land for up to 30 hours to perform ceremonies, and the possibility of serving his sentence at a "Center for Education and Work", which means he could be close to the countryside instead of a city prison. It also includes items which benefit all hunger strikers, such an agreement that all those who are convicted can apply to serve their sentence in similar centers, the review of the pre-trial detentions of those who are not yet convicted, and the agreement that no prisoners on hunger strike will be subject to disciplinary measures because of the strike. After the agreement was signed, machi Celestino Córdova has began gradually feeding again.
Media reporting on the issue mentioned Amnesty's call for dialogue as one of the relevant elements that served to pressure the government into a meaningful dialogue and reach an agreement.
The other Mapuche prisoners continue their hunger strike, and we continue to monitor the situation in case further action is needed in those cases.
CHINA
Urgent Action Update: Lawyer Allegedly Tortured in Detention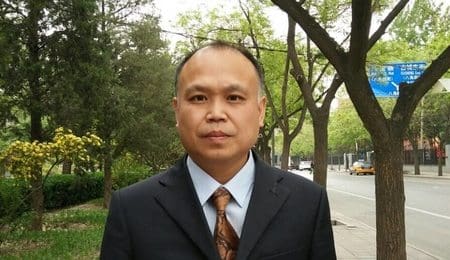 Held incommunicado for over 18 months, human rights lawyer Yu Wensheng was finally allowed to meet his lawyer on 14 August. According to his lawyer, Yu was tortured in detention and his health has drastically deteriorated. Charged with "inciting subversion of state power", Yu was sentenced on 17 June 2020 to four years' imprisonment and deprivation of political rights for three years. He is a prisoner of conscience, detained solely for peacefully exercising his right to freedom of expression, and must be immediately and unconditionally released.
MOZAMBIQUE
Urgent Action: Justice for Gender-Based Violence Survivor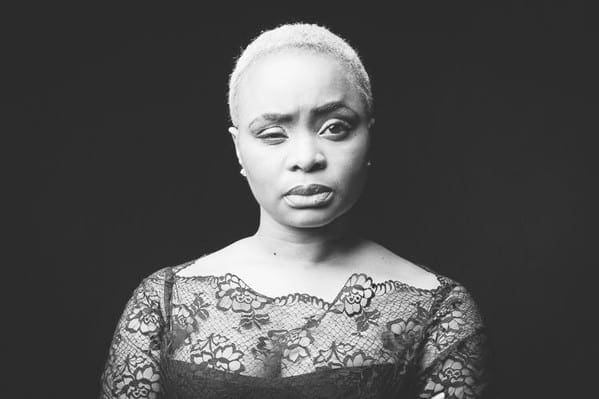 On 12 June, the 2nd Criminal Appeal Section of the Judicial Court of Maputo's City overturned the decision that found the aggressor of Women Human Rights Defender, Josina Machel, guilty for the crimes of physical and psychological violence. On 5 August, Josina Machel's appeal against the decision was filed. The Supreme Court is now due to rule on the appeal.
Urgent Action: Uyghur Model Held Incommunicado for Months
Merdan Ghappar has not been seen or heard from since March 2020, after his messages and photos describing his poor detention conditions were shared on social media. Detained since January 2020, the authorities only recently disclosed that Merdan Ghappar is under "compulsory measures" on suspicion of assaulting health care workers. There are serious concerns for Merdan Ghappar's wellbeing, as it is feared he is at risk of torture or other ill-treatment.
EUROPE EU
New EU guidelines on seasonal workers a step in the right direction but binding measures are urgently needed

The IUF's European regional organization IUF-EFFAT has consistently demanded greater legal protection for seasonal migrant workers, whose precarious situation has been ruthlessly exposed by the COVID-19 pandemic. On July 16, in response to urgent calls for action by unions and the European Parliament, the European Commission issued 'Guidelines on Seasonal Workers in the EU in the Context of the COVID-19 Outbreak'.
The Guidelines aim to promote equal treatment and non-discrimination with respect to nationals by encouraging member states to take appropriate action to ensure that seasonal workers are covered by relevant national laws and collective agreement with regards to pay, dismissal, health and safety and tax and social security arrangements. Seasonal workers who lose their jobs retain their legal status as workers for 6 months, provided they register with the employment services. The Guidelines also call for strengthening occupational health and safety inspection and supervision of accommodation and transport.
IUF-EFFAT general secretary Kristjan Bragason welcomed the initiative, but regretted it came late, particularly in tourism and agriculture, key IUF sectors already in peak season, saying "Guidelines are a first step, but the Commission must act urgently now with binding legislative measures… including decent housing conditions and chain subcontracting liability." He also stressed the importance of the ongoing review of the EU's Common Agricultural Policy as an important opportunity to improve the situation of all workers in European agriculture by conditioning financial support for the sector on respect for collective agreements and concrete improvements in agricultural workers' living and working conditions. Please circulate on your social media.
R