Our featured image shows our beloved Miriam, a great friend and human rights defender
HE WHO PERMITS OPPRESSION PERMITS CRIMES.-Desiderius Erasmus (1466-1536)
CHARITY CORNER
CHARITY CORNER
Although there has been little easing of the pandemic we nonetheless turn our attention to other burning needs. We still encourage you to support Doctors without Borders who are fighting the virus in the places with the greatest need of support.
This week our chosen charity must be aid to the stricken city of Beirut where poorly warehoused explosive ammonia nitrate exploded in a blast that left parts of the city in ruins.
INDIGENOUS PEOPLE
Indigenous tribes do not simply die out. They are killed by the actions of so-called civilized nations. Survival International provides a long list of cases in which a letter from you can and will make a difference. Please open this link and write at least one letter. This link is an essential feature on our blog and we would be grateful if you gave it a bit of attention each week. We suggest going down the list in the order given. The letters are pre-written for you. All you need to do is send them. It would be nice also if a donation to Survival International could be forthcoming.
A major calamity for indigenous people is the lack of respect for their basic human rights.Our vision is a world where tribal peoples are respected as contemporary societies and their human rights protected. We fight for tribal peoples' survival. We stop loggers, miners, and oil companies from destroying tribal lands, lives and livelihoods across the globe. We lobby governments to recognize indigenous land rights. We document and expose the atrocities committed against tribal people and take direct action to stop them. Our vision is a world where tribal peoples are respected as contemporary societies and their human rights protected. This week we call your attention dangers inherent in so-called progress, which if forced, can kill. Forcing "development" or "progress" on tribal people does not make them happier or healthier. In fact, the effects are disastrous. The most important factor by far for tribal peoples' well-being is whether their land rights are respected.
THE STRUGGLE AGAINST SLAVERY
The purpose of this section of the blog is to join the struggle against slavery worldwide. Each week we refer you to the the ILO's Protocol on Forced Labor which is all about modern slavery. We call your attention to the anti slavery campaign. There you can sign up for action updates.The importance of checking your sellers' supply chains cannot be overemphasized.
Look for these logos:
Find a campaign to work for. Light must be made to shine in the darkest of places. We invite you to join Freedom United        and raise your voice to call for an end to the enslavement of the Uyghur people of China.
URGENT ACTION CASES
MALDIVES
Urgent Action: Serious Health Concerns for Maldivian Politician
Ahmed Adeeb, former Maldivian Vice President, suffers from several ongoing health conditions. Arrested in 2015 for what were believed to be politically motivated charges, his convictions were overturned last year and other charges against him were dropped in July 2020. Local media outlets have reported that the Prosecutor General submitted the case for appeal and accordingly, Adeeb was taken into custody again on 24 July following an order by High Court, raising further concerns about his well being.
COLOMBIA
On 2 July, the Inter-Ecclesiastic Commission of Justice and Peace received confidential information about an ongoing plan to kill the Human Rights Defender Jani Silva. The plan is allegedly run by an armed group called "La mafia" because of the voluntary crops substitution program that Jani Silva is promoting in the Putumayo region (South West), Colombia. According to NGOs, "La Mafia" is behind the killings of 14 persons in the Putumayo region since the COVID-19 lockdown started. We are urging the National Protection Unit to increase the protection measures for Jani Silva.
USA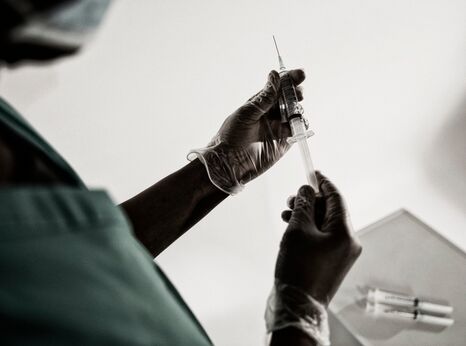 On 14 July, the US authorities carried out the first federal execution in 17 years, with two others following closely on 16 and 17 July. Two of them were executed hours after their original death warrants had expired, following the lifting by the US Supreme Court of temporary injunctions put in place by lower courts. As a fourth man remains at risk of execution on 28 August and new executions have been set for August and September, we urge the US Attorney General to call off the death warrants and abandon any plans to pursue further executions.
JORDAN
Release leaders of the Jordanian Teacher Association
Education International (EI) calls on workers and unionists to urge the Jordanian authorities to immediately release the education union leaders and revoke the unlawful suspension of all union work by the Jordanian Teacher Association. Read more and join the protest.
This entry was posted in Arkeeblog, Human Rights on . Edit
Post navigation
← The Miriam Shlesinger Human Rights Action Update August 6-12