Our featured image shows our beloved Miriam, a great friend and human rights defender
CHARITY CORNER
Along with our support of the struggle against the pandemic, we turn our attention to other burning needs. We still encourage you to support Doctors without Borders who are fighting the virus in the places with the greatest need of support.This week the world marks World Refugee Day (June 20). MSF is, as usual, making herculean efforts to ease the lot of refugees.
REPORTERS WITHOUT BORDERS
In view of the recent curtailment of press freedom in various countries, we call upon you to support Reporters Without Borders. Reporters Without Borders promotes and defends the freedom to be informed and to inform others throughout the world. Based in Paris, it has international offices (Berlin, Brussels, Geneva, Madrid, Stockholm, Tripoli, Tunis, Vienna and Washington DC) and more than 150 correspondents in all five continents. Recently the Covid 19 pandemic has provided undemocratic and even some nominally democratic governments an opportunity to limit freedom of expression and the right of the public to accurate and truthful information.
INDIGENOUS PEOPLE
Indigenous tribes do not simply die out. They are killed by the actions of so-called civilized nations. Survival International provides a long list of cases in which a letter from you can and will make a difference. Please open this link and write at least one letter. This link will be a permanent feature on our blog and we would be grateful if you gave it a bit of attention each week. We suggest going down the list in the order given. The letters are pre-written for you. All you need to do is send them. It would be nice also if a donation to Survival International could be forthcoming.
A major calamity for indigenous people is forced contact with outsiders. Please raise your voice for them and their right to live as they choose. In particular, the Covid19 virus is particularly dangerous for the tribes in the Brazilian jungles. Throughout the world there are many tribes who choose to avoid contact with the outside world. Today they are under a threat of extinction from Covid-19 and should be protected. It matters not whether death is brought by miners and loggers or by missionaries.
As you can see, the issue is not only Brazil, but worldwide. It goes far beyond the present crisis and has to do with the infringement of their basic rights in the name of so-called "progress." For example we call your attention to Paraguay's Ayoreo-Totobiegosode people.
In 1979 and 1986 the American fundamentalist New Tribes Mission helped organise 'manhunts' in which large groups of Totobiegosode were forcibly brought out of the forest.
Several Ayoreo died in these encounters, and others later succumbed to disease.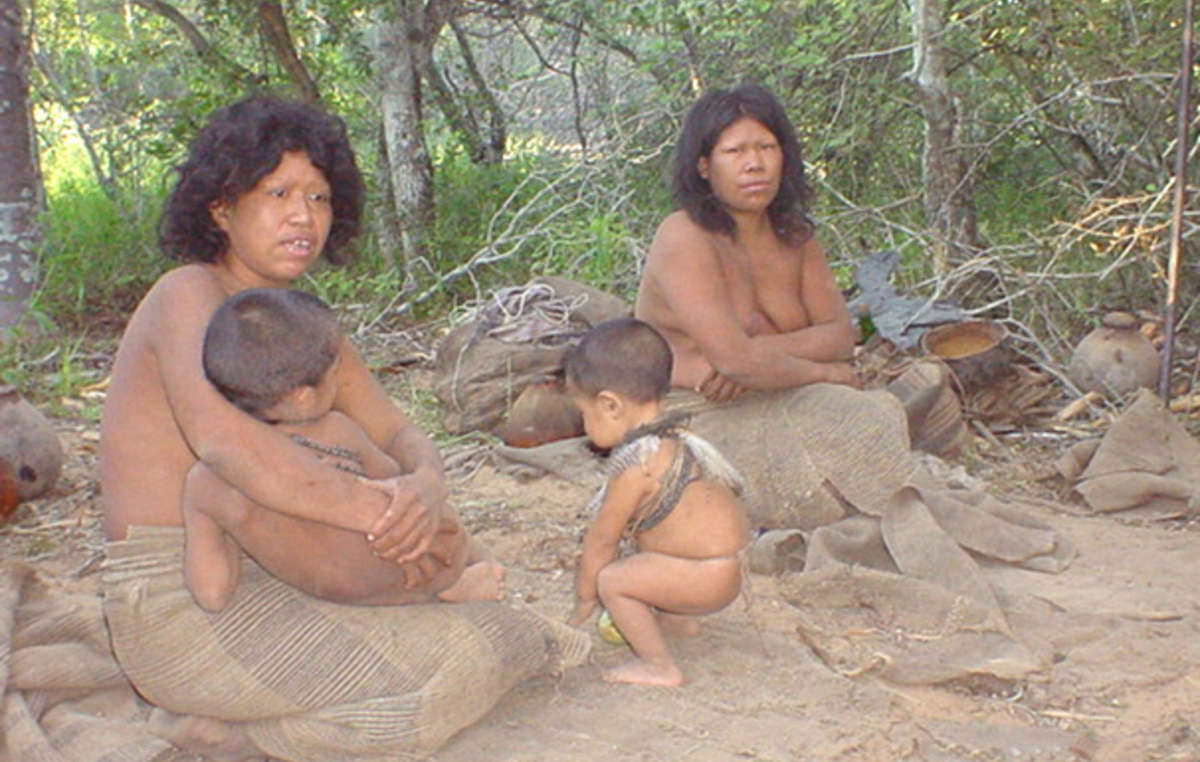 THE STRUGGLE AGAINST SLAVERY
We have added this section to the blog in order to join the struggle against slavery worldwide. This week we refer you to the the ILO's Protocol on Forced Labor which is all about modern slavery. We call your attention to the anti slavery campaign. There you can sign up for action updates.The importance of checking your sellers' supply chains cannot be overemphasized.
You can download this book
Look for these logos:
Find a campaign to work for. Light must be made to shine in the darkest of places. We invite you to join Freedom United and raise your voice against the the modern enslavement of prisoners, in particular black people in the United States.
The link contains an opinion piece from TRT World, in which journalist and analyst CJ Werleman argued that those who condemn the looting that has taken place the U.S. in the wake of George Floyd's death are shamefully silent when corporations, such as Starbucks, Victoria's Secret, and Target, among many others, effectively loot black communities.
URGENT ACTION CASES
MEXICO
Urgent Action Victory! Rights Defender Receives Additional Protection
Since we took action for Clemencia Adelaida Salas Salazar, women's rights defender in Yucatán (South), she has not faced further attacks. In May 2020, the Mexican Protection Mechanism for Human Rights Defenders started to implement protective measures in her favor, complementing those already granted in 2017 by the National Human Rights Commission.
NO FURTHER ACTION IS REQUESTED. MANY THANKS TO ALL WHO SENT APPEALS.
On 30 March 2020, the Secretariat of Public Security of Yucatan State, Mexico withdrew the two police escorts protecting human rights defender Clemencia Adelaida Salas Salazar in response to the COVID-19 pandemic and replaced them with just one officer with limited protection functions. Adelaida is a beneficiary of protection measures granted by the National Human Rights Commission (CNDH) since 2017 due to the level of risk she faces as a defender of women's sexual and reproductive rights. We were calling upon the government of the State of Yucatan to restore her full protection scheme in order to protect her life and physical integrity.
According to Clemencia Adelaida Salas Salazar, since we first launched the Urgent Action in April 2020, she has not faced further attacks. The National Mechanism started to implement some initial protection measures to protect her, complementing the protection measures granted by the National Human Rights Commission (CNDH) in 2017.
We believe that the public campaign on behalf of Clemencia Adelaida Salas Salazar, including appeals sent by Amnesty International members, contributed to these positive developments. Amnesty International continues monitoring the situation and will work with Clemencia Adelaida Salas Salazar, so that she is protected according with her wishes and the highest international human rights standards.
COLOMBIA
Urgent Action Victory! Attacks Against Indigenous Communities Investigated
On 27 May, the Public Prosecutor's Office in Villavicencio (Central Colombia) sent four people from its Technical Investigation Body to the ASEINPOME community to investigate the threats the community has experienced. This visit was ordered by the prosecutor's office in charge of finding those responsible for the different security incidents the community has faced.
NO FURTHER ACTION IS REQUESTED. MANY THANKS TO ALL WHO SENT APPEALS.
Since the COVID-19 lockdown started in Colombia, the indigenous community of ASEINPOME faced at least 2 security incidents. On 24 April, at around 11 am an unknown individual entered the indigenous community of ASEIMPOME, in the Meta Region (Central Colombia). When the indigenous guard was warned, the unknown person set on fire one house. Two weeks before this security incident, unknown people were seen driving two high cylinder motorcycles were around the community.
Following national and international pressure, including the appeals from Amnesty International' supporters, on 27 May, the Technical Investigation Body of the Villavicencio Public Prosecutor's Office visited the community of ASEINPOME with the intention to identify the attackers and stop them from further threatening the indigenous community.
We will be in close contact with the indigenous community to assess their security situation and will swiftly react if there is a new security incident.
POLAND
Urgent Action: Activists Risk Jail for Poster Campaign
On 10 June, two Polish activists were charged with 'theft and burglary' in relation to a poster campaign accusing the government of manipulating COVID-19 statistics. If found guilty, they could face up to 10 years in prison. The charges are baseless and appear to be intended to punish those who freely express their criticism of the authorities. The Polish authorities must drop the criminal charges against both activists and close the investigation.
RUSSIAN FEDERATION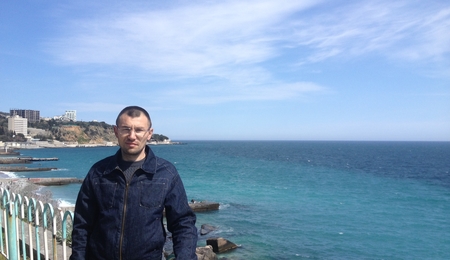 Urgent Action Update: Conviction of Crimeans Must be Quashed
The Russian Military Court of Appeal will imminently review the verdict of human rights defender Emir-Usein Kuku and his five co-defendants. The six men were arrested in Russian-occupied Crimea, brought before a Russian military court, convicted under trumped-up charges and handed lengthy prison sentences in November 2019, following unfair trials. They are prisoners of conscience and must be immediately and unconditionally released and their sentences quashed.
GUATEMALA
Urgent Action: Covid-19 Hospital Workers Fired; Not Paid
46 facilities and cleaning staff of the public Industrial Park Temporary Hospital in Guatemala City were fired on 5 June and have not received pay since they began work on 23 March. The Ministry of Health that employs them said they needed a high school degree to continue working. We call on the authorities to urgently pay staff for the time worked and carry out an independent investigation into their dismissals which allows for remedies if the dismissals are found to be unfair.
INDIA
Workers Rights under attack
Many states in India are using the coronavirus crisis as an excuse to suspend labour laws and attack workers' rights as the central government of Narendra Modi continues its assault on the trade union movement. Uttar Pradesh, Madhya Pradesh, Gujarat and Himachal Pradesh have announced extensive changes, increasing working hours from 8 to 12 hours, introducing fixed term employment and suspended or providing exemptions to labour laws. Many other states have also introduced changes. These attacks on workers' rights were made through executive orders when the legislative assemblies or parliament were not in session. The changes were made without consultation with trade unions, and undermine fundamental principles and rights at work. The Indian government must withdraw these changes, strengthen the labour inspectorate and provide social security for all. Please join the protest