Our featured image for this week shows the great challenge to humanity. Let us hope that it will vanish soon.
Of course we always show our namesake, our beloved friend and great human rights defender, Miriam (1947-2012)
CHARITY CORNER
This week we again call your attention to the coronavirus that is ravaging the world. If you wish to help victims of the virus, look up the appropriate agency in your country. We provide some recommendations for Israel (Hebrew and English) and for the USA. For Israel, we provide here a detailed list of grantees of the New Israel Fund and their activities to ensure equality and compassion in the use of means provided by the government to all citizens of Israel, irrespective of their community, language or status. The covid-19 virus does not differentiate among its victims. During any public health crisis, equality and inclusion are not afterthoughts. During times like these, inequality becomes even more dire and dangerous. Because people on the margins of society are the most at-risk, their ability to access care and information is a matter of public safety — for everyone.
A most worthy recipient of your support is Doctors Without Borders who are making a special effort to work in countries with weak health systems. Here we show their belief that solidarity knows no borders.
WINGS FOR SPECIAL KIDS.
We are adding a call to support Krembo Wings, an Israeli non-profit organization which brings children with and without disabilities together for weekly social activities in its branches across Israel. Krembo Wings serves children and youth of all backgrounds and reflects the diverse make-up of Israeli society. Krembo Wings motto is Together Creating a Meaningful Place for Everyone. The society provides a warm and friendly environment for children and adults who have special needs. This call will be a permanent feature of this blog. Please donate to this worthy cause,
INDIGENOUS PEOPLE
Indigenous tribes do not simply die out. They are killed by the actions of so-called civilized nations. Survival International provides a long list of cases in which a letter from you can and will make a difference. Please open this link and write at least one letter. This link will be a permanent feature on our blog and we would be grateful if you gave it a bit of attention each week. We suggest going down the list in the order given. The letters are pre-written for you. All you need to do is send them. It would be nice also if a donation to Survival International could be forthcoming.
A major calamity for indigenous people is forced contact with outsiders. Please raise your voice for them and their right to live as they choose. In particular, the Covid19 virus is particularly dangerous for the tribes in the Brazilian jungles. Throughout the world there are many tribes who choose to avoid contact with the outside world. Today they are under a threat of extinction from Covid-19 and should be protected. It matters not whether death is brought by miners and logger or by missionaries.
Uncontacted tribes from Survival International on Vimeo.
THE STRUGGLE AGAINST SLAVERY
We have added this section to the blog in order to join the struggle against slavery worldwide. This week we refer you to the the ILO's Protocol on Forced Labor which is all about modern slavery. We call your attention to the anti slavery campaign. There you can sign up for action updates.The importance of checking your sellers' supply chains cannot be overemphasized.
You can download this book
Look for these logos:
Find a campaign to work for. Light must be made to shine in the darkest of places. We invite you to join Freedom United and raise your voice on behalf of hotel workers who are subject to exploitation, sexual harassment and effective modern slavery.
A RANT ABOUT THE SANCTITY OF HUMAN LIFE: SOME THOUGHTS BEFORE THE URGENT ACTIONS
In every document proclaiming human rights, going back as far as the French Revolution and the American Declaration of Independebce and up to the UN Universal Proclamation of Human Rights, the first and most fundamental human right is to life. In our modern world this value seems to have evaporated. Today we would like to rant about killings of human rights activists in Colombia and Pakistan and the murder of a security guard at a department store in Flint, MI, USA by the relatives of a young woman who refused to don a mask. When she had been denied entry to the store and her mother got into a dispute with the guard, her husband and son shot and killed the guard.
Let us look at these events in detail.
COLOMBIA
Since the start of 2020 on average, one social leader in Colombia is killed every other day as Friday marked the 84th killed social leader in the Latin American nation. According to local reports, on Friday as COVID-19 lockdown continues, armed men entered the home of Uenseslao Guerrero, community leader, killing him in the violence-rent southwestern department of Cauca. Guerrero was a prominent human rights defender and the impunity of his killers indicates the callousness and/or the incompetence of the Colombian government.
PAKISTAN
Arif Wazir, a Pushtun rights activist and a central leader of the Pushtun Protection Movement (PTM), died on May 2 after he succumbed to bullet injuries he sustained in a gun attack a day before (May 1) in his native village, close to the border with Afghanistan. For its role in campaigning for the civil rights of Pushtuns, one of the country's three largest ethnic groups, the PTM has been brutally repressed and vilified by the country's all-powerful military establishment. The Pakistan government and military establishment have, since 9/11, played a double game of collaborating with the Americans, from whom huge sums were milked, in their struggle against the Taliban and supporting the Taliban simultaneously. Wazir had been in and out of jail on trumped up charges many times and we may be sure that no one will be held accountable for his life.
UNITED STATES
When Sharmel Teague arrived at the Family Dollar across 5th Avenue from the University of Michigan-Flint's William S. White building on Friday afternoon, she was wearing a protective mask.
After security guard Calvin Munerlyn denied her daughter entry, and then denied Teague service, an altercation erupted that left the 43-year-old father dead of a gunshot wound to the head.
This senseless murder can, without absolving the killers, be laid at the doorstep of Trump and his government. As Prof. Juan Cole writes in his blog, "the tone was set by VP Mike Pence, who broke Mayo Medical Center rules when he visited and was the only one not wearing a mask. Trump has also used his Twitter dog whistle to encourage white supremacists to defy governors on mitigation measures, so he set a tone for this angry, irrational mood."
We could go on and on with lists of killings for no justification, as if there could be such a justification except to save life and self defense. These three examples suffice. We all need to look at our society in a mirror and ask ourselves where we went wrong. In the US we should hold accountable the majority who oppose gun violence, yet do not bother to vote whereas the NRA enlists its millions of gun-happy fools and no politician dares to cross them. Across the world, in so-called civilized countries, blood flows like water, for an insult to Mohammed (Hebdo Charlie or Danish cartoons) or out of political hatred (Brevik in Sweden), to mention just two. Nations and religious groups must look carefully at their ethos and education of their young people-another pipe dream by a progressive dreamer. Now let us get down to specifics.
URGENT ACTION CASES
COLOMBIA
Jani Silva is not easily scared and continues her struggle despite the threats she receive. Photos by: ANZORC
Urgent Action: Defender at Risk in COVID-19 Quarantine
On 17 April, at around 2:30pm, Jani Silva heard 6 gunshots at less than 30 meters from her residence in Puerto Asís in Putumayo (South West), Colombia. On 22 April, she again heard three gun shots at less than 50 meters from her residence. These two incidents occurred after a confidential source provided information to the Inter-Ecclesiastical Commission of Justice and Peace (Comisión Intereclesial de Justicia y Paz) in late March about an ongoing plan to kill Jani Silva. We are urging the Ministry of Interior to provide appropriate protection to her.
COLOMBIA
Urgent Action: Indigenous Community Attacked
On 24 April, at around 11 am, an unknown individual entered the indigenous community of ASEIMPOME, in the Meta Region (Central Colombia). When the indigenous guard was warned, the unknown person set fire to a house. For the past two weeks, two motorcycles have been riding around the community. These two incidents occurred after the Claretian Corporation Norman Perez Bello reported that two unknown and armed men were present near the community on 12 April. We urge authorities to investigate all these incidents, to identify the attackers and stop them from further threatening the indigenous community.
CHINA
Urgent Action Update: Female Activist Held Incommunicado for Months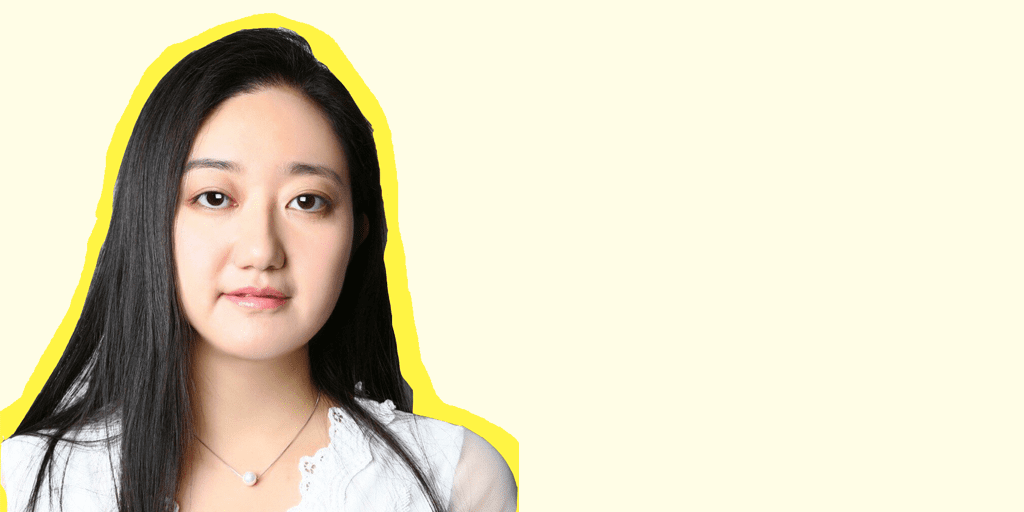 No contact has been made with human rights defender Li Qiaochu since she was taken away by Beijing police on 16 February 2020. Her arrest is suspected to be related to her activism against gender violence and the fact that her partner, Xu Zhiyong, attended an informal gathering of lawyers and activists in Xiamen in December 2019. Detained incommunicado under "residential surveillance in a designated location", there are grave concerns that Li Qiaochu is at risk of torture or other ill-treatment as she is still without access to her family or a lawyer of her choice.
CHINA
Urgent Action Update: Prisoner of Conscience Denied Access to Family
Huang Qi, founder and director of Sichuan-based human rights website "64 Tianwang", was sentenced to 12 years imprisonment following a secret trial in January 2019. His 87-year-old mother has not been able to see him since 2016 and, as her own health continues to deteriorate, she worries that she may never see him again. Huang Qi continues to suffer from serious health concerns of his own and, without access to a lawyer of his choice or his family, he is at real risk of torture or other ill-treatment.
Please read the details of this unconscionable action of a major German corporation and make it go viral on your social networks.