Our featured image for this week shows the great challenge to humanity
Of course we always show our namesake, our beloved friend and great human rights defender, Miriam (1947-2012)
CHARITY CORNER
This week we again call your attention to the coronavirus that is ravaging the world. If you wish to help victims of the virus, look up the appropriate agency in your country. We provide some recommendations for Israel (Hebrew and English) and for the USA. For Israel, we provide here a detailed list of grantees of the New Israel Fund and their activities to ensure equality and compassion in the use of means provided by the government to all citizens of Israel, irrespective of their community, language or status. The covid-19 virus does not differentiate among its victims. During any public health crisis, equality and inclusion are not afterthoughts. During times like these, inequality becomes even more dire and dangerous. Because people on the margins of society are the most at-risk, their ability to access care and information is a matter of public safety — for everyone.
NIF grantees are working to ensure that everyone in Israel – no matter their legal status or what language they speak – has access to government services and public health information.
WINGS FOR SPECIAL KIDS.
We are adding a call to support Krembo Wings, an Israeli non-profit organization which brings children with and without disabilities together for weekly social activities in its branches across Israel. Krembo Wings serves children and youth of all backgrounds and reflects the diverse make-up of Israeli society. Krembo Wings motto is Together Creating a Meaningful Place for Everyone. The society provides a warm and friendly environment for children and adults who have special needs. This call will be a permanent feature of this blog. Please donate to this worthy cause,
INDIGENOUS PEOPLE
Indigenous tribes do not simply die out. They are killed by the actions of so-called civilized nations. Survival International provides a long list of cases in which a letter from you can and will make a difference. Please open this link and write at least one letter. This link will be a permanent feature on our blog and we would be grateful if you gave it a bit of attention each week. We suggest going down the list in the order given. The letters are pre-written for you. All you need to do is send them. It would be nice also if a donation to Survival International could be forthcoming.
A major calamity for indigenous people is forced contact with outsiders. Please raise your voice for them and their right to live as they choose. In particular, the Covid19 virus is particularly dangerous for the tribes in the Brazilian jungles.
A teenager from an isolated Amazonian tribe who tested positive for Covid-19 has died, raising concerns about the coronavirus' impact on the region's indigenous people.The 15-year-old boy, a Yanomami from the village of Rehebe on the Uraricoera River, died Thursday, according to Brazil's Ministry of Health.
The 15-year-old boy from the Yanomami indigenous tribe lived in a remote village such as this one.
The nonprofit Socio-Environmental Institute (ISA) has warned the virus could spread among the Yanomami through miners who had illegally entered indigenous territory.
"Today, without a doubt, the main vector for the spread of COVID-19 inside the Yanomami Indigenous Territory is the more than 20,000 illegal miners that go in and out of the territory without any control," ISA said in a statement on its website. Indigenous rights activists warned that illegal mining and logging on indigenous lands, which have increased since Brazil's pro-development President Jair Bolsonaro was sworn in last year, now pose an even greater threat to remote communities in general and the Yanomami
The indigenous peoples of Brazil were a target for the president even before the Covid-19 virus calamity. Please sign our petition to the president to protect the indigenous peoples of his country.
THE STRUGGLE AGAINST SLAVERY
We have added this section to the blog in order to join the struggle against slavery worldwide. This week we refer you to the the ILO's Protocol on Forced Labor which is all about modern slavery. We call your attention to the anti slavery campaign. There you can sign up for action updates.The importance of checking your sellers' supply chains cannot be overemphasized.
You can download this book
Look for these logos:
Find a campaign to work for. Light must be made to shine in the darkest of places. We invite you to join Freedom United        and raise your voice importation of goods manufactured by enslaved Uighurs in China. Please click and sign the petition. If my data appear simply erase them and add yours.
URGENT ACTION CASES
KAZAKHSTAN
Urgent Action: Activist Jailed for Criticism During Pandemic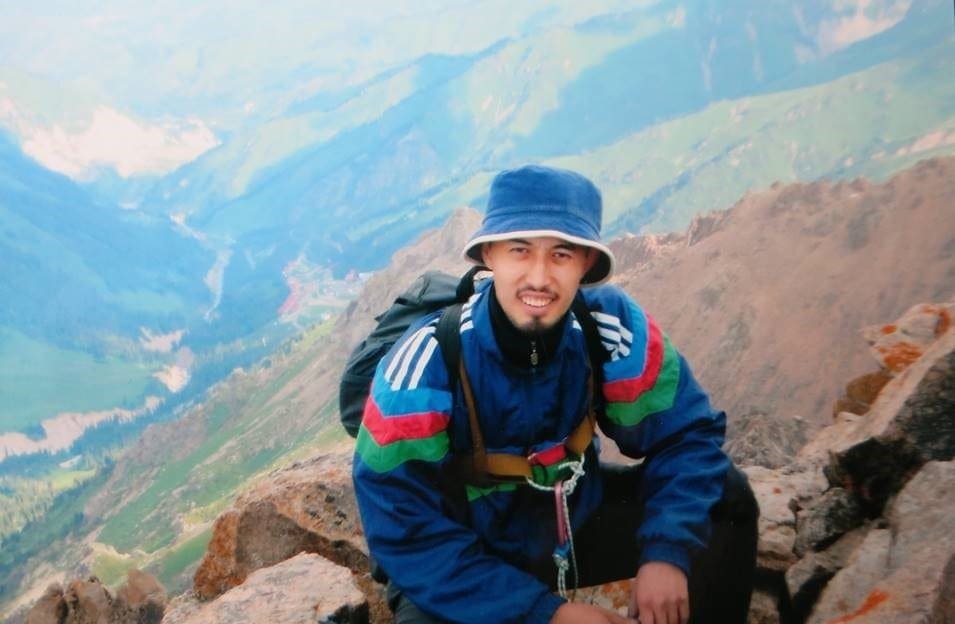 Kazakhstani human rights activist, Alnur Ilyashev, has been arrested for his publications on social media that criticized the ruling Nur Otan party and its handling of the COVID-19 pandemic. He is being prosecuted for "spreading false information" that harms "interests" during the state of emergency, a crime which carries up to seven years in prison. Alnur Ilyashev is a prisoner of conscience and must be released immediately and unconditionally.
CHINA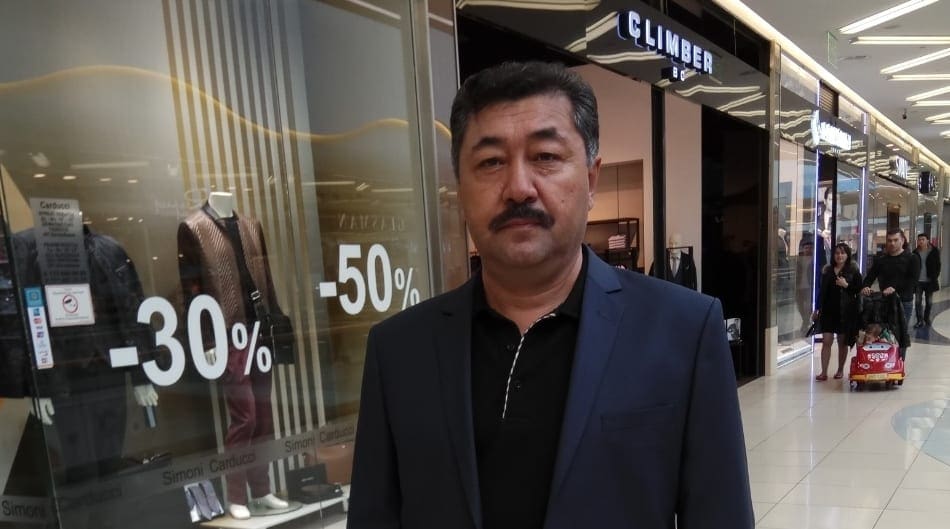 Urgent Action: Fears of Imprisonment for Missing Kazakh Writer
Kazakh writer Nagyz Muhammed was arrested in March 2018 in Xinjiang, China, after his last visit to Kazakhstan. His family learned through word of mouth that, due to a dinner he had with friends on Kazakhstan Independence Day about 10 years ago, Nagyz Muhammed was convicted in a secret trial on charges of "separatism" and sentenced to seven years in prison. No contact has been made with him for more than two years and, without official information about his whereabouts or alleged trial and conviction, there are grave concerns for Nagyz Muhammed's well-being.
CUBA
Urgent Action Update: Prisoner of Conscience at Risk of COVID-19
63-year-old independent journalist Roberto Quiñones Haces, imprisoned on 11 September 2019 for "resistance" and "disobedience", remains in the Provincial Prison of Guantánamo in concerning unsanitary conditions, according to reports. His family stated he has also developed health conditions, which may put him at increased risk of COVID-19. We demand Cuban authorities immediately and unconditionally release him and other prisoners of conscience in the country, amid grave fears over the spread of COVID-19 in Cuba's prisons.
Guinea
Urgent Action: Pro-Democracy Activist Detained
On 17 April, pro-democracy activist Oumar Sylla, alias Foniké Mengué, was arrested outside his house in Conakry, Guinea, by Banditry Repression Brigade officers. Prior to his arrest, he spoke on a radio show during which he called for protests against the government's plans for constitutional change, which may change presidential term limits and allow Guinea's President Alpha Condé to be elected for a third term. He also accused members of the government and ruling party of killings, torture and other ill-treatment, and arbitrary detention. He was initially detained for one day in "Villa 40", the office of the General Intelligence Directorate, then transferred to the Judicial Police Directorate. On 24 April, he was charged with dissemination of false information.
WORLDWIDE–
IUF CALLS ON G20 TOURISM MINISTERS TO TAKE IMMEDIATE MEASURES TO PROTECT WORKERS IN THE COVID-19 CRISIS
The IUF has warned G20 tourism ministers that it may take many years to rebuild the tourism sector to pre-COVID-19 levels of activity.. In a statement to a virtual, extraordinary meeting on April 24, the IUF said that rebuilding the sector without strong trade union voices guiding the policy development would guarantee a tourism sector that would continue to leave millions of workers without rights, protection and income security.
The statement cautioned that workers' rights must not be suspended or deferred during the COVID-19 crisis and called for the adoption of an agenda that put workers first and fully protected the right to organize.
It called for the immediate adoption of protocols to protect hotel workers which included provision of personal protective equipment, transport and occupational health and safety training, adding, "these protocols must apply to all workers, including those with non-standard forms of employment".
Building on the IUF's HRCT group work to expose fake green programmes, the statement called for support for the WHO's "Operational considerations for COVID-19 management in the accommodation sector", which provide clear guidance to protect workers and guests, including the suspension of optional housekeeping programmes where guests can voluntarily forego housekeeping services.
According to the latest ILO Report on COVID-19 up to 1.25 billion workers in key sectors around the world, representing almost 38 per cent of the global workforce, are being affected by COVID-19. The report identifies the accommodation and food services sector as being severely affected, accounting for 144 million workers, more than half of whom are women.
The statement follows an earlier intervention by IUF General Secretary, Sue Longley to the G20 tourism working group.