Our feature image shows our beloved Miriam (1947-2012) a great… friend and human rights defender
HE WHO PERMITS OPPRESSION PERMITS CRIMES.-Desiderius Erasmus (1466-1536)
CHARITY CORNER
This week we call your attention to the coronavirus that is ravaging Asia and soon the rest of the world. If you wish to help the writer and activist Trang Chu Minh, who writes for Cause-Artist, has compiled a list of NGO's that are helping and need support under the title Meet the Organizations Leading the Charge Against the Coronavirus Epidemic in Asia. We suggest you open this file and choose your beneficiary.
WINGS FOR SPECIAL KIDS.
We are adding a call to support Krembo Wings, an Israeli non-profit organization which brings children with and without disabilities together for weekly social activities in its branches across Israel. Krembo Wings serves children and youth of all backgrounds and reflects the diverse make-up of Israeli society. Krembo Wings motto is Together Creating a Meaningful Place for Everyone. The society provides a warm and friendly environment for children and adults who have special needs. This call will be a permanent feature of this blog. Please donate to this worthy cause,
INDIGENOUS PEOPLE
Indigenous tribes do not simply die out. They are killed by the actions of so-called civilized nations. Survival International provides a long list of cases in which a letter from you can and will make a difference. Please open this link and write at least one letter. This link will be a permanent feature on our blog and we would be grateful if you gave it a bit of attention each week. We suggest going down the list in the order given. The letters are pre-written for you. All you need to do is send them. It would be nice also if a donation to Survival International could be forthcoming.
A major calamity for indigenous people is eviction from their lands in the name of conservation. We know that tribal people are the best conservators of their environment. Please raise your voice for them.
Urge WWF to stop backing a new park in Congo.
It's time to decolonize conservation.
THE STRUGGLE AGAINST SLAVERY
We have added this section to the blog in order to join the struggle against slavery worldwide. This week we refer you to the the ILO's Protocol on Forced Labor which is all about modern slavery. We call your attention to the anti slavery campaign. There you can sign up for action updates.The importance of checking your sellers' supply chains cannot be overemphasized.
Look for these logos:
Look for these logos:
Find a campaign to work for. Light must be made to shine in the darkest of places. We invite you to join Freedom United        and raise your voice against the abuse of Congo Basin people by so-called conservation groups from outside.
Urge WWF to stop backing a new park in Congo.
It's time to decolonize conservation.
URGENT ACTION CASES
NIGERIA
Urgent Action Update: Journalist Released on Bail
Journalist Agba Jalingo has been released on bail from Calabar Prison, Cross River state, southern Nigeria. However, Agba Jalingo and human rights defenders Omoyele Sowore and Olawale Adebayo Bakare continue to face trumped-up charges of treason because they demanded government accountability. They face a life sentence if they are found guilty of these charges. All charges against the journalist and human rights defenders must be immediately and unconditionally dropped.
CUBA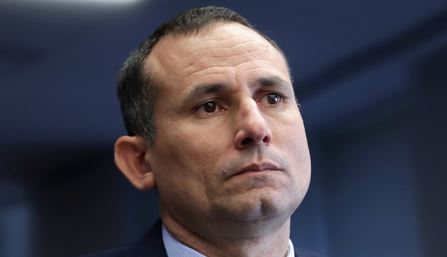 Urgent Action Update: Cuban Opposition Leader at Risk of Unfair Trial
José Daniel Ferrer García, Cuban opposition leader and former Amnesty International prisoner of conscience, has been in detention since October 1, 2019. According to his family, his trial is scheduled for February 26, 2020, however, his family was only informed of this on February 20, 2020. His family also reports that two defense witnesses were allegedly harassed by security agents, days before the trial. Amnesty International has documented for decades government control over the judiciary. Mass mobilization is needed to ensure that the Cuban authorities allow independent monitoring of his trial to ensure that it is fair.
CHINA
Urgent Action Update: Bookseller Sentenced to 10 Years in Prison
Bookseller Gui Minhai was sentenced to 10 years' imprisonment and deprivation of political rights for five years on the charge of "illegally providing intelligence to foreign entities" on 24 February 2020. Without access to his family, a lawyer of his choice and consular officials, there are grave concerns that Gui Minhai is at risk of torture and other ill-treatment, as well as grave concerns for his health.

INDONESIA: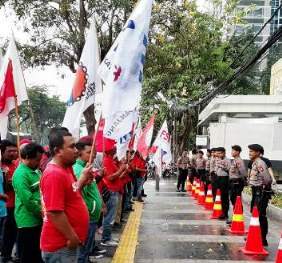 4 years after instant closure, workers still fighting for their rights at Great Giant Pineapple. Please support the workers in their struggle for justice.