Our featured image shows our beloved Miriam (1947-2012), a great friend and human rights defender
HE WHO PERMITS OPPRESSION PERMITS CRIMES.-Desiderius Erasmus (1466-1536)
CHARITY CORNER
This week we call your attention to Action Against Hunger.
Action Against Hunger is the world's hunger specialist whose primary goal is to create a better way to deal with deadly hunger. For almost 40 years, this global humanitarian organization has been on the front lines treating and preventing hunger across nearly 50 countries; serving more than 20 million people in 2017 alone. Action Against Hunger is the leader in a global movement that aims to end life-threatening hunger for good within our lifetimes. The organization is committed to doubling the number of children who receive urgent hunger care, from three million to six million by 2020. Of every dollar donated, 93 cents go directly to saving lives today and preventing hunger tomorrow.
Please donate to this worthy cause. They are rated highly by Charity Navigator.
INDIGENOUS PEOPLE
Indigenous tribes do not simply die out. They are killed by the actions of so-called civilized nations. Survival International provides a long list of cases in which a letter from you can and will make a difference. Please open this link and write at least one letter. This link will be a permanent feature on our blog and we would be grateful if you gave it a bit of attention each week. We suggest going down the list in the order given. The letters are pre-written for you. All you need to do is send them. It would be nice also if a donation to Survival International could be forthcoming.
A major calamity for indigenous people is eviction from their lands because of economic desires of outsiders .
The only international law that can secure tribal peoples' land rights is the International Labour Organization Convention 169. ILO 169 recognizes and protects tribal peoples' land ownership rights, and sets a series of minimum UN standards regarding consultation and consent.
ILO 169 has been around since 1989, but only twenty-two countries have ratified it so far. At this rate, it will be another 170 years before every country has ratified the Convention. Every country that does so, strengthens its force, and gives tribal peoples a greater chance to survive and thrive.
Please call upon your government to ratify ILO 169.
What does ILO 169 say?
It protects tribal peoples' right to:
Own the land they live on and use
Make decisions about projects that affect them
Equality and freedom
THE STRUGGLE AGAINST SLAVERY
We have added this section to the blog in order to join the struggle against slavery worldwide. This week we refer you to the the ILO's Protocol on Forced Labor which is all about modern slavery. We call your attention to the anti slavery campaign. There you can sign up for action updates.The importance of checking your sellers' supply chains cannot be overemphasized.
Look for these logos:
Find a campaign to work for. Light must be made to shine in the darkest of places. We invite you to join Freedom United        and raise your voice to call for the end of slavery on tea plantations. Please link to the Slavery in Focus page of the Guardian and post it to your social media in the hope that it will go viral and shame some people and corporations.
URGENT ACTION CASES
We call on all our readers to sign up for the Annual Write for Rights of Amnesty International..
SAUDI ARABIA
Urgent Action Victory! Disappeared Qatari Father and Son Released
On 1 November 2019, the Saudi authorities released two Qatari citizens, Ali Nasser Ali Jarallah (70) and his son Abdulhadi Ali Nasser Ali Jarallah (17), who then returned home to Doha. On 18 August 2019, their family lost all contact with them as they travelled through Saudi Arabia to visit relatives. Amnesty International was concerned that they may have been forcibly disappeared and urged King Salman to reveal the whereabouts of the father and his son and immediately release them unless they were promptly charged with a recognizable criminal offence.

NO FURTHER ACTION IS REQUESTED. MANY THANKS TO ALL WHO SENT APPEALS.
On 1 November 2019, the Saudi authorities released two Qatari citizens, Ali Nasser Ali Jarallah (70) and his son Abdulhadi Ali Nasser Ali Jarallah (17) after arbitrarily detaining them. They both returned safe and sound to their family house in Doha and are both in good health. A relative told Amnesty International that they had been "detained without charge, but due to public pressure, they were released." Amnesty International had good reason to believe that the two Qatari citizens were detained by the Presidency of State Security.
Ali Jarallah and Abdulhadi Jarallah had disappeared for more than two months and were unable to contact their family. They entered Saudi Arabia on 15 August 2019, on valid family visas on their way to visit Ali Jarallah's brother in Dammam, in the Eastern Province. They were in contact with their family in Qatar until 18 August, when they were nearing the city of al-Hofuf in the Eastern Province.
Ali Jarallah is diabetic and suffers from heart and kidney problems as well as high blood pressure. He is on regular medication and must attend his regular doctor's appointments in Doha.
Amnesty International called on King Salman to immediately reveal the whereabouts of Ali Jarallah and his son Abdulhadi Jarallah; to disclose the reason for their detention and release them unless promptly charged with a recognizable criminal offence, in accordance with the principles of due process recognized by international law.
UKRAINE
Urgent Action Victory! Police Protect Transgender Rights March
On 23 November, adequate police protection enabled up to one hundred transgender rights activists in Kyiv, Ukraine's capital, to hold the 2019 Trans March and mark Transgender Day of Remembrance. The police successfully prevented attempts by groups openly advocating hatred and discrimination to disrupt the event.
NO FURTHER ACTION IS REQUESTED. MANY THANKS TO ALL WHO SENT APPEALS.
Transgender rights activists were able to hold a march on 23 November in Ukraine's capital Kyiv to mark Transgender Day of Remembrance. Police officers successfully protected the event, known as Trans March, allowing up to one hundred activists to peacefully exercise their rights to freedom of expression and peaceful assembly.
The successful protection of the Trans March comes in striking contrast with the similar event in 2018, when police failed to protect participants, did not take action against members of violent groups who attacked the march, and instead forced transgender rights activists into a nearby metro station effectively terminating their peaceful assembly.
This year the Trans March began at Mykhailivska square in central Kyiv with a minute of silence and followed with speeches by transgender rights activists. The participants of the Trans March were protected by a police cordon from members of groups openly advocating hatred and discrimination, assembled nearby. The police successfully curbed at least one real attempt to breach the cordon.
Twenty minutes after the beginning of the gathering, transgender rights activists proceeded to march through the central streets of Kyiv. The marchers' column was protected by dozens of police officers. There were also dozens of police officers patrolling nearby streets and areas from which the marchers could be potentially attacked, including on their way back from the event. The march ended at Poshtova square and all participants were able to safely leave the area using a nearby metro station.
Organizers of the Trans March have thanked everyone in Ukraine and internationally whose support has contributed to this positive outcome.
ETHIOPIA
Urgent Action Victory! University Lecturer Released
University lecturer Firew Bekele was released on 19 November, after spending three months in detention for his alleged role in writing and publishing a book "the Hijacked Revolution". He was a prisoner of conscience and should have never been persecuted.
NO FURTHER ACTION IS REQUESTED. MANY THANKS TO ALL WHO SENT APPEALS.
Firew Bekele, a marketing lecturer at Rift Valley University, was released on 19 November. He was arrested on 17 August and charged under Ethiopia's draconian Anti-Terrorism Proclamation (ATP).
For the last decade, the ATP has been constantly used to suppress any form of dissent. Firew Bekele was accused of writing a book that criticizes Ethiopia's Prime Minister Abiy Ahmed. Firew Bekele denied having written the book. The head of the Ethiopian Human Rights Commission, visited Firew Bekele in prison and called for his immediate release following the publication of Amnesty International's Urgent Action on 20 September.
SLOVAKIA
Urgent Action: Abortion Rights at Risk in Slovakia
Slovak MPs are debating a bill that aims to further restrict access to abortion. If passed, it would require women seeking abortion care to fulfil a number of mandatory requirements that are not justified by medical reasons and would undermine women's privacy, personal integrity, autonomy in decision-making about health care and will subject them to harmful stigma, humiliation and degrading treatment. The Slovak Parliament must urgently reject this bill.
TURKEY
Urgent Action: Free Author Ahmet Altan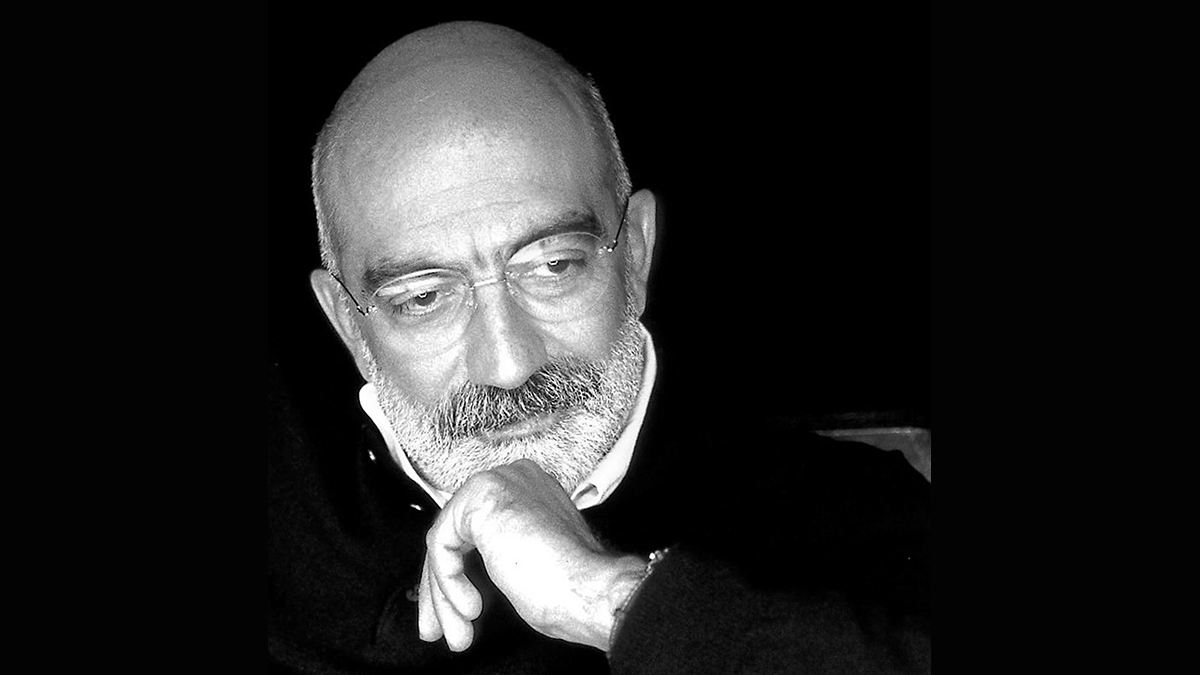 On 12 November, renowned Turkish author and former newspaper editor Ahmet Altan was detained after a court overturned the decision taken on 4 November to release him from over three years in detention. Ahmet Altan is a prisoner of conscience and must be immediately and unconditionally released.
NIGERIA
Urgent Action: Human Rights Defenders Must Be Released
Nigerian authorities have continued to detain human rights defenders Omoyele Sowore and Olawale Bakare at the Department of State Services in Abuja, and Agba Jalingo in Calabar prison, southern Nigeria, since their arrests in August. They are facing trumped-up charges of treason because they demanded government accountability. The maximum penalty for the offense of treason is the death penalty. They must be released immediately and unconditionally.
SOUTH KOREA
Protecting safe rates for truck drivers
In partnership with the International Transport Workers Federation and the Korean Public Service and Transport Workers' Union (KPTU).
In South Korea, 1,000 people die annually due to truck crashes because big corporations like Samsung and Hyundai force low rates onto truck drivers forcing them to work long hours, overload their vehicles and speed, putting all road users at risk. Korean truck drivers work over twice the annual average for OECD countries, but as 'owner drivers' they are entirely unprotected by labour law. Please join the protest.