Our featured image shows our beloved Miriam (1947-2012), a great friend and human rights defender
HE WHO PERMITS OPPRESSION PERMITS CRIMES.-Desiderius Erasmus (1466-1536)
CHARITY CORNER
This week we call your attention to the Center for Biological Diversity. This is is a nonprofit membership organization known for its work protecting endangered species through legal action, scientific petitions, creative media and grassroots activism. Its mission statement:
"At the Center for Biological Diversity, we believe that the welfare of human beings is deeply linked to nature — to the existence in our world of a vast diversity of wild animals and plants. Because diversity has intrinsic value, and because its loss impoverishes society, we work to secure a future for all species, great and small, hovering on the brink of extinction. We do so through science, law and creative media, with a focus on protecting the lands, waters and climate that species need to survive.
We want those who come after us to inherit a world where the wild is still alive. "
Please donate to this worthy cause.
"
INDIGENOUS PEOPLE
Indigenous tribes do not simply die out. They are killed by the actions of so-called civilized nations. Survival International provides a long list of cases in which a letter from you can and will make a difference. Please open this link and write at least one letter. This link will be a permanent feature on our blog and we would be grateful if you gave it a bit of attention each week. We suggest going down the list in the order given. The letters are pre-written for you. All you need to do is send them. It would be nice also if a donation to Survival International could be forthcoming.
A major calamity for indigenous people is hostility of governments such as Brazil. Please heed the tribal voice.
THE STRUGGLE AGAINST SLAVERY
We have added this section to the blog in order to join the struggle against slavery worldwide. This week we refer you to the the ILO's Protocol on Forced Labor which is all about modern slavery. We call your attention to the anti slavery campaign. There you can sign up for action updates.The importance of checking your sellers' supply chains cannot be overemphasized.
Look for these logos:
Find a campaign to work for. Light must be made to shine in the darkest of places. We invite you to join Freedom United and raise your voice to call for an end to forced marriages..
URGENT ACTION CASES
USA
Urgent Action Victory! Execution Halted for Man with Innocence Claims
On 15 November, the Texas Court of Criminal Appeals halted the execution of Rodney Reed and ordered the original trial court to consider new evidence in his case. The Texas Board of Pardons and Paroles also supported delaying the execution and recommended that the Governor grant a 120-day reprieve. Rodney Reed has been on death row since 1998.
NO FURTHER ACTION IS REQUESTED. MANY THANKS TO ALL WHO SENT APPEALS.
In 1998 Rodney Reed was convicted and sentenced to death in Texas for the murder of Stacey Stites on 23 April 1996. DNA testing of semen from her body was matched to the DNA of Rodney Reed. The victim was engaged to a white police officer and Rodney Reed initially denied knowing her, fearing being implicated in her murder. Several witnesses have since confirmed their relationship.
Expert opinion and other evidence call into question the state's theory of the crime and the forensic evidence on which it was based. The prosecution claimed Rodney Reed's DNA was left during a rape contemporaneous with the murder, occurring around 3am that day. The prosecution's forensic expert has since signed a statement indicating that his testimony was misused by the prosecution; that his estimate "should not have been used at trial as an accurate statement of when Ms Stites died"; and that the semen could have been left more than 24 hours before the victim's death, consistent with Reed's claim of consensual sex in that time frame. Three leading forensic pathologists have also concluded that there is no evidence that Stacey Stites was sexually assaulted rather than having engaged in consensual intercourse at least 24 hours earlier and was killed before midnight on 22 April 1996, and her body kept face down for some four to six hours before being transported to where it was found. One expert concluded that the forensic evidence renders the state's theory about time of death "medically and scientifically impossible". Another concluded "beyond a reasonable degree of medical certainty that, based on all of the forensic evidence, Mr. Reed is scheduled to be executed for a crime he did not commit". A 2015 execution date was stayed based on newly discovered evidence. However, Texas courts have repeatedly denied requests for DNA testing of that crime scene evidence and reset his execution for 20 November 2019.
On 15 November, the Texas Court of Criminal Appeals halted the scheduled execution and ordered the court where he was originally tried to consider the new evidence. The Texas Board of Pardons and Paroles supported delaying the execution and recommended that Governor Greg Abbott grant a 120-day reprieve for Rodney Reed.
Amnesty opposes the death penalty in all cases without exception – regardless of who is accused, the nature or circumstances of the crime, guilt or innocence or method of execution.
MOROCCO
Urgent Action Victory! Hajar Raissouni Released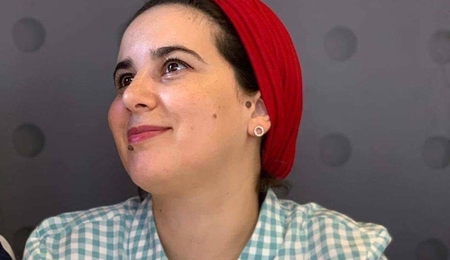 On 16 October 2019, following a royal pardon, Hajar Raissouni, her fiancé, and the doctor were released from prison after being sentenced to one year in prison for trumped-up charges of abortion and extra-marital sex. On 30 September 2019 Hajar and the other defendants had been arbitrarily imprisoned in what was likely a politically motivated attack on Hajar for her journalistic work at newspaper Akhbar al-yaoum, in blatant violation of the rights to freedom of expression and private life.

NO FURTHER ACTION IS REQUESTED. MANY THANKS TO ALL WHO SENT APPEALS.
On 16 October 2019 Hajar Raissouni, her fiancé and doctor were released from prison following the Royal Pardon granted by the king of Morocco. Their convictions have not been quashed and abortion remains illegal under Moroccan law except in special circumstances.
Hajar, her fiancé, their doctor and two other medical professionals were arrested on 31 August 2019 as they left a doctor's clinic in the Moroccan capital, Rabat. Hajar, her husband and their doctor were sentenced to one year in prison on 30 September after being convicted for unlawful abortion and sex outside of marriage. Hajar's lawyer Saad Sahli said that there was no evidence for abortion in the medical report.
Hajar wrote that while in custody, she was interrogated about her political writings and was asked about one of her colleagues at Akhbar al-Yaoum and her uncle Ahmed Raissouni, the ex-president of one of the largest Islamic movements in Morocco. This raised concerns that Hajar's arrest was politically motivated and related to her journalistic work. Hajar Raissouni had written about the Hirak El-Rif protest movement and had also published articles critical of Moroccan authorities.
Hajar's case garnered the support of several human rights organisations in Morocco and abroad. The response of the international community to Amnesty International's Urgent Action helped release Hajar, and sparked a conversation around women's rights and freedom of expression in Morocco.
Hajar's case was a stark reminder of Morocco's laws which deny women the right to autonomy over their bodies through the criminalisation of abortion and extra-marital sex. These laws have not been changed in Morocco and so arrests may continue on these grounds.
Hajar's case also highlighted the continued crackdown on freedom of expression of journalists and human rights defenders in Morocco. Moroccan authorities should take steps to ensure the protection of the fundamental right to freedom of expression. They should also decriminalise abortion and repeal all laws that discriminate against women.
MALDIVES
Urgent Action: NGO Shut Down, Staff at Risk of Attack
The Maldivian Democracy Network (MDN) was permanently shut down by the authorities on 5 November 2019 in response to their 2015 report "Preliminary Assessment of Radicalization in the Maldives" which allegedly contained "content slandering Islam and the Prophet Mohamed (PBUH)". Subject to a social media smear campaign by religious hardliners, staff and members of MDN have faced alarming threats of violence, rape and even death against them. The Maldivian Government must uphold its obligations under international human rights law and ensure that human rights defenders, activists and civil society organizations are able to freely carry out their activities without the threats of violence, prosecution and repression.
Myanmar
Urgent Action Update: Release Jailed Filmmaker in Myanmar
Filmmaker Min Htin Ko Ko Gyi has been convicted under 505(a) of Myanmar's Penal Code and sentenced to one year in prison for a series of Facebook posts critical of the Myanmar military. The appeal against his conviction was rejected, and he faces up to two additional years in prison as another complaint against him remains pending. He is a prisoner of conscience who should be immediately and unconditionally released.
Urgent Action Update: Further Prison Sentences for "Peacock Generation"
Six members of the Peacock Generation, a satirical poetry troupe in Myanmar, have been sentenced to one year in prison for a performance criticizing the military. A seventh group member was acquitted of the charge and released. Five of this group of seven are already serving prison sentences for a similar, separate performance. All seven members are facing further charges – and possible prison sentences – for their peaceful activities, including for livestreaming their performances. The six detainees are prisoners of conscience who should be immediately and unconditionally released.
MEXICO
Urgent Action: Defender's Body Found After 40 Days Missing
Authorities found the body of Arnulfo Cerón Soriano, indigenous human rights defender, on 20 November in a clandestine grave near the city of Tlapa, Guerrero state in western Mexico. Arnulfo was a member of the Popular Mountain Front and Movement for the Freedom of Political Prisoners of the State of Guerrero (MOLPEG). He disappeared on 11 October on his way to a meeting in this city. Authorities must redouble their efforts to investigate his disappearance and death, holding those responsible to account, and ensure safety of Arnulfo´s family and organizations that support him.