Our featured image shows our beloved Miriam (1947-2012) a great friend and human rights defender
HE WHO PERMITS OPPRESSION PERMITS CRIMES.-Desiderius Erasmus (1466-1536)
CHARITY CORNER
This week we call your attention to Doctors Without Borders. Médecins Sans Frontières is a private, international association. The association is made up mainly of doctors and health sector workers and is also open to all other professions which might help in achieving its aims. Their statement of principles:
All of its members agree to honor the following principles:
Médecins Sans Frontières provides assistance to populations in distress, to victims of natural or man-made disasters and to victims of armed conflict. They do so irrespective of race, religion, creed or political convictions.
Médecins Sans Frontières observes neutrality and impartiality in the name of universal medical ethics and the right to humanitarian assistance and claims full and unhindered freedom in the exercise of its functions.
Members undertake to respect their professional code of ethics and maintain complete independence from all political, economic or religious powers.
As volunteers, members understand the risks and dangers of the missions they carry out and make no claim for themselves or their assigns for any form of compensation other than that which the association might be able to afford them.
Please donate to this worthy cause.
INDIGENOUS PEOPLE
Indigenous tribes do not simply die out. They are killed by the actions of so-called civilized nations. Survival International provides a long list of cases in which a letter from you can and will make a difference. Please open this link and write at least one letter. This link will be a permanent feature on our blog and we would be grateful if you gave it a bit of attention each week. We suggest going down the list in the order given. The letters are pre-written for you. All you need to do is send them. It would be nice also if a donation to Survival International could be forthcoming.
A major calamity for indigenous people is eviction from their lands because of economic desires of outsiders such as the threat if extinction of Kawahiva in the rainforests of Brazil.
THE STRUGGLE AGAINST SLAVERY
We have added this section to the blog in order to join the struggle against slavery worldwide. This week we refer you to the the ILO's Protocol on Forced Labor which is all about modern slavery. We call your attention to the anti slavery campaign. There you can sign up for action updates.The importance of checking your sellers' supply chains cannot be overemphasized.
Look for these logos:
Find a campaign to work for. Light must be made to shine in the darkest of places. We invite you to join Freedom United and raise your voice against the importing of palm oil linked to forced labor and environmental destruction.
URGENT ACTION CASES
USA
STOP EXECUTION OF RODNEY REED
The State of Texas wants to execute an innocent man on November 20, 2019. Rodney Reed was wrongfully convicted in 1998 of the rape and murder of Stacey Stites. He has sat on Texas' Death Row for 2 decades.
Despite mounting evidence of his innocence, the State has repeatedly denied a new trial, refused to allow existing evidence into court, and even refused to review new evidence. Please sign the petition to halt the execution of Rodney Reed.
LIBYA
Urgent Action: No Contact With Abducted Politician for Months
On 17 July 2019, Libyan parliamentarian and prominent women's rights defender Siham Sergiwa was brutally abducted from her home in Benghazi by armed gunmen, after publicly criticizing the self-proclaimed Libyan National Army's military campaign to seize Tripoli. No contact has been made with her since her abduction more than three months ago, raising grave fears that she is at risk of torture or other forms of ill-treatment.
USA
Urgent Action Update: Drop Charges Against Human Rights Defenders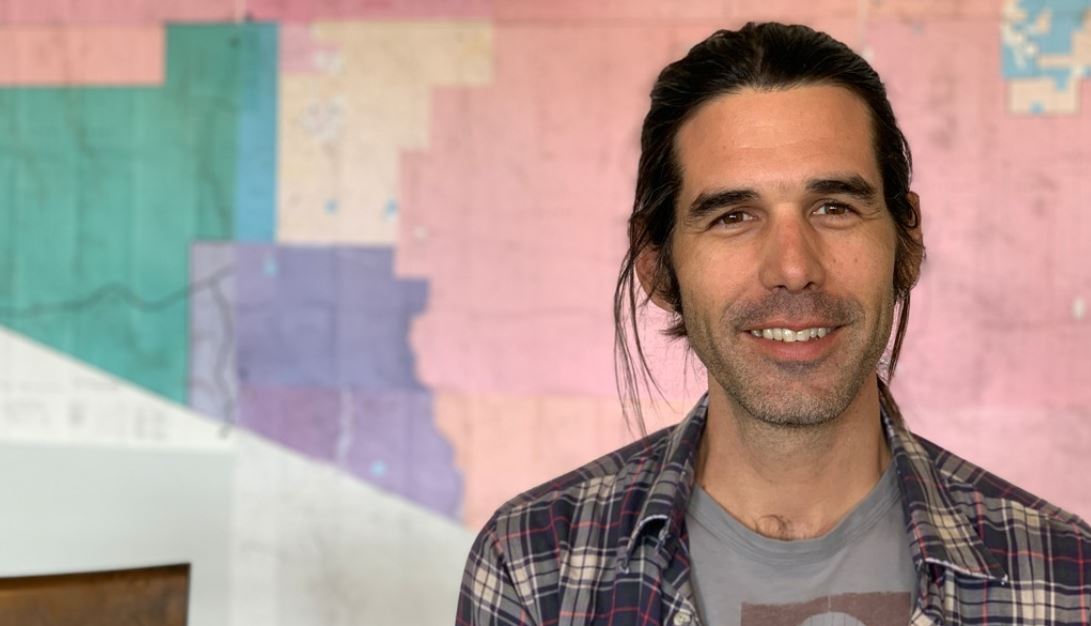 On 17 January 2018, US Border Patrol agents arrested Dr. Scott Warren, a Human Rights Defender and humanitarian aid volunteer. The US Department of Justice prosecuted him on two counts of felony "harboring" and one count of felony "conspiracy" for his humanitarian aid activities in the USA–Mexico border areas. In June 2019, his case resulted in a mistrial. On 2 July 2019, US federal prosecutors decided to retry Dr. Warren on the two "harboring" charges. His retrial begins on 12 November 2019. He faces up to 10 years in prison, if convicted on both charges. Authorities should immediately drop all criminal charges against Dr. Warren for his vital humanitarian work.
COLOMBIA
Urgent Action: Human Rights Defender at Risk
On 2 October, neighbors informed Luz Marina Arteaga, a defender for the rights of rural communities in the Meta department, in central Colombia, that her house is under continuous surveillance by unknown men. Luz Marina was forced to leave her home 7 months ago due to a death threat received from the "Rastrojo" paramilitary group. On 20 April 2019, she requested protection from the National Protection Unit (UNP) but is yet to receive it. She would like to return home but fears for her life due to the recent events. We urge the UNP to grant protection measures to Luz Marina and ensure her safety if she returns home.