Our featured image shows our beloved Miriam (1947-2012) a great friend and human rights defender.
HE WHO PERMITS OPPRESSION PERMITS CRIMES.-Desiderius Erasmus (1466-1536)
CHARITY CORNER
This week we turn our attention to Smile Train, a charity devoted to a single medical issue, cleft lip and palate. Their cause statement speaks for itself.
"Many children with clefts around the world live in isolation, but more importantly, have difficulty eating, breathing, hearing, and speaking. Cleft repair surgery is safe, and the transformation is immediate. Our sustainable model provides training, funding, and resources to empower local medical professionals in 90+ countries to provide 100%-free cleft repair surgery and comprehensive cleft care in their own communities.
We use the "teach a man to fish" model focusing on training localmedical professionals to perform cleft repairs in their communities. Those medical professionals then go on to train others creating a long-term, sustainable system.
Patients see their forever smile for the first time, parents cry tears of joy, lives and communities are changed forever.
As a result of our efficiency and with the support of our donors and partners around the world, Smile Train has transformed the lives of more than 1.5 million children by giving them the power of a smile."
We would like to share with you the story of a UK couple whose first child was born with a cleft lip.
Join us and change the world one smile at a time.
Indigenous tribes do not simply die out. They are killed by the actions of so-called civilized nations. Survival International provides a long list of cases in which a letter from you can and will make a difference. Please open this link and write at least one letter. This link will be a permanent feature on our blog and we would be grateful if you gave it a bit of attention each week. We suggest going down the list in the order given. The letters are pre-written for you. All you need to do is send them. It would be nice also if a donation to Survival International could be forthcoming.
INDIGENOUS PEOPLE
A major calamity for indigenous people is major development projects that destroy their habitat and and livelihood . Please act for people in Ethiopia who are being displaced by dam construction..
THE STRUGGLE AGAINST SLAVERY
We have added this section to the blog in order to join the struggle against slavery worldwide. This week we refer you to the the ILO's Protocol on Forced Labor which is all about modern slavery. We call your attention to the anti slavery campaign. There you can sign up for action updates.The importance of checking your sellers' supply chains cannot be overemphasized.
Look for these logos:
Find a campaign to work for. Light must be made to shine in the darkest of places. We invite you to join Freedom United and raise your voice to help stop forced labor in the U.S. prison & detention system
URGENT ACTION CASES
CYPRUS
Urgent Action Victory! Ahmed H. Allowed to Return Home
Ahmed H. was finally able to return home to his family in Cyprus on 28 September. He had been separated from his Cypriot wife and two daughters for almost four years, after being wrongfully convicted in Hungary.
NO FURTHER ACTION IS REQUESTED. MANY THANKS TO ALL WHO SENT APPEALS.
Ahmed H. was permitted to return home to his family in Cyprus after spending almost four years separated from his wife and two daughters. On 26 September he was transferred from immigration detention to Budapest airport in Hungary and boarded a flight home the next day. He landed in Cyprus in the morning of 28 September and received an emotional welcome from his family.
In September 2015, Ahmed H. was imprisoned in Hungary and wrongfully convicted for "complicity in an act of terrorism" in a blatant misapplication of Hungary's counter-terrorism laws. Ahmed H. was conditionally released on 19 January 2019 and was held in immigration detention in Hungary until his release in September.
The Cyprus authorities received thousands of letters and emails from Amnesty International activists prior to Ahmed's return. Ahmed and his wife expressed their gratitude to all those who supported them.
MYANMAR
Urgent Action Victory! Early Release for Former Child Soldier
Aung Ko Htwe, former child soldier, was released from prison a few months early on 6 September 2019, likely due to good behavior. Arrested in August 2017 after giving a media interview about being forcibly recruited into the military, he was sentenced to two and a half years in prison.
NO FURTHER ACTION IS REQUESTED. MANY THANKS TO ALL WHO SENT APPEALS.
Aung Ko Htwe was released from Insein prison in Yangon, Myanmar's largest city, on 6 September 2019. Sentenced to a total of two years and six months, his lawyer believes that he was released early for good behavior.
Aung Ko Htwe was arrested on 18 August 2017 after he gave a media interview about his experiences as a child soldier and how the Myanmar military abducted and forcibly recruited him when he was 13 years old. He was then sentenced to two years in prison – the maximum sentence – under Section 505 (b) of Myanmar's Penal Code, which criminalizes speech that "is likely to cause fear or alarm to the public". Also convicted under Section 228 of the Penal Code for "intentional insult of a public servant sitting at any stage of a judicial proceeding" after criticizing the judge presiding over his trial, he was sentenced to an additional six months in prison.
Aung Ko Htwe is still facing up to three additional years in prison for another charge "causing destruction of the whole or any part of the Union Seal" under Sections 6 and 7 of the Union Seal Act. While he was acquitted from this charge on 30 October 2018, an appeal against the decision was filed in June 2019. It is likely that a decision will be made in early 2020.
Thank you to everyone who took action, Aung Ko Htwe should have never been imprisoned for peacefully exercising his right to freedom of expression. Amnesty International will continue to monitor his situation and respond to developments as appropriate.
RUSSIAN FEDERATION
Urgent Action Update: Young Men Appealing Deplorable Sentence
Yan Sidorov, Vladislav Mordasov and Viacheslav Shashmin were convicted on 4 October under fabricated "mass disturbances" charges. Viacheslav Shashmin received a three-year suspended sentence. Yan Sidorov and Vladislav Mordasov were sentenced to over six years in prison and are appealing their sentence. They are prisoners of conscience and must be released immediately and unconditionally. The sentences of all three must be overturned, and allegations of torture and other ill-treatment effectively investigated.
VIET NAM
Urgent Action: Prisoner of Conscience Attacked in Prison
Aquatic engineer Nguyen Ngoc Anh, sentenced to six years in prison for peacefully expressing his disagreement with government policies, was physically assaulted in prison by a fellow prisoner. Despite serious injuries to his leg and head, he has been denied access to any medical care and instead locked in solitary confinement. The recent incident follows months of mental abuse by several prisoners, including daily death threats, which the prison officials failed to act on, despite being aware of the abuse.
INDONESIA
Urgent Action: Papuan Activists Face Maximum Life Imprisonment
Six political activists have been arrested in Jakarta, Indonesia after peacefully campaigning for the right to self-determination of Papua. Charged with "rebellion" (makar), the six Papuan activists are prisoners of conscience and should be immediately and unconditionally released.
WORLDWIDE
Coca-Cola is becoming a serial human rights offender – in Haiti, Indonesia, Ireland, the Philippines and the United States.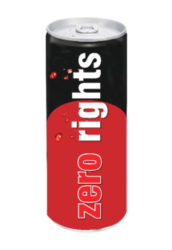 Human rights abuses are accumulating at The Coca-Cola Company. That makes Coke a serial offender when it comes to failing to respect the human rights of workers and acting to remedy abuses. The right of all workers to form, join and be represented by a union for collective bargaining is an internationally recognized fundamental human right. Please click to join the struggle