Our featured image shows our beloved Miriam (1947-2012), a great friend and human rights defender.
HE WHO PERMITS OPPRESSION PERMITS CRIMES.-Desiderius Erasmus (1466-1536)
CHARITY CORNER
This week we turn our attention to the Himalayan Cataract Project. Their mission statement:
"The Himalayan Cataract Project (HCP) works to eradicate preventable and curable blindness through high quality ophthalmic care, education and the establishment of a world-class eye care infrastructure. At the core of HCP's work is its goal to achieve high-quality, low-cost eye care that can be sustained in the developing world for the long-term. HCP trains local eye care teams with methodologies optimized for the developing world. All training and education hinges on maximizing the capacity of eye care staff at all levels. This allows for the expansion of efficient eye care delivery, an increased number of patients treated, and an increased number of trained eye care specialists who can then train future eye care providers."
We present a profile of their work that was broadcast on NPR. They have a high rating from Charity Navigator. The project is described in detail in the NYTimes by Nicholas Kristof who traveled to Nepal to meet an ophthalmologist who may have cured more people of blindness than anyone in history.
INDIGENOUS PEOPLE
Indigenous tribes do not simply die out. They are killed by the actions of so-called civilized nations. Survival International provides a long list of cases in which a letter from you can and will make a difference. Please open this link and write at least one letter. This link will be a permanent feature on our blog and we would be grateful if you gave it a bit of attention each week. We suggest going down the list in the order given. The letters are pre-written for you. All you need to do is send them. It would be nice also if a donation to Survival International could be forthcoming.
A major calamity tribal groups is education that destroys the culture of the people by putting the children into factory schools. Please join our struggle to return eduction of indigenous children to the indigenous people by signing our petition given in the Web site.
THE STRUGGLE AGAINST SLAVERY
We have added this section to the blog in order to join the struggle against slavery worldwide. This week we refer you to the the ILO's Protocol on Forced Labor which is all about modern slavery. We call your attention to the anti slavery campaign. There you can sign up for action updates.The importance of checking your sellers' supply chains cannot be overemphasized.
Look for these logos:
Find a campaign to work for. Light must be made to shine in the darkest of places. We invite you to join Freedom United and raise your voice against profiteering from slavery in Eritrea.
URGENT ACTION CASES
COLOMBIA
Urgent Action Victory! Attacks on Human Rights Defender Investigated
On 28 August, Colombia's National Prosecutor agreed with Danelly Estupiñán to run a national investigation aimed at finding those responsible for the different security incidents putting Danelly's life in danger. Danelly will also have direct access to the work of the investigation team.

NO FURTHER ACTION IS REQUESTED. MANY THANKS TO ALL WHO SENT APPEALS.
Since December 2018, the human rights defender and leader of the Black Community Process (Proceso Comunitario Negro, PCN) in Buenaventura, Danelly Estupiñán, had been under increasing surveillance from unknown men while she was at her home and when she was outside for her daily activities. More recently, on 6 July, unknown men broke into her house violating its door security while she was away.
Following national and international pressure, on 28 August, Danelly met with Fabio Espitia, Colombia's General Attorney, a representative from the Office of the United Nations High Commissioner for Human Rights in the country and a lawyer of the PCN. The Prosecutor agreed to appoint a special prosecutor to head the investigations. The National Prosecutor also agreed that Danelly can have direct contact with his staff and follow up on the status of the investigations.
Finally, the Prosecutor reaffirmed that the investigation had a national character, validating the commitments made as a result of a dialogue established between several civil society organizations and the national government after a civic strike in 2017 in Buenaventura.
We will continue to monitor Danelly's security situation and will swiftly react if there is any new incident in the future.
EL SALVADOR
Urgent Action: Evelyn at Risk of Further Criminalization
Evelyn Hernández was acquitted of charges for aggravated homicide in August, after suffering an obstetric emergency in which she lost her pregnancy in 2016. She is now at risk of further criminalization by El Salvador's Public Prosecutor's Office, which has appealed the court's ruling. Please take immediate action calling upon the Attorney General to drop the appeal.
RUSSIAN FEDERATION
Urgent Action: Prisoners of Conscience Awaiting Sentence
The final hearing in the trial of Emir-Usein Kuku and his co-defendants is expected soon. Emir-Usein Kuku is a Crimean Tatar who peacefully denounced the human rights violations taking place since the occupation of Ukraine's Crimean Peninsula by the Russian Federation. He has been in pretrial detention, separated from his wife and children, since February 2016, and is facing trumped-up charges which carry up to 25 years in prison. Emir-Usein Kuku and his co-defendants are prisoners of conscience and should be released immediately and unconditionally.
TURKEY
Urgent Action: Unlawful Deportations of Syrians Must Stop
Over the past few months, the Turkish authorities have been deporting Syrian refugees to Syria in violation of international and domestic law. At the same time, refugees whose Turkish identification documents are no longer valid are unable to renew them, even though Turkish law permits this. Turkey must halt all deportations to Syria and allow refugees to renew their IDs.
BELARUS
Urgent Action: Imprisoned Teenager Denied Medical Care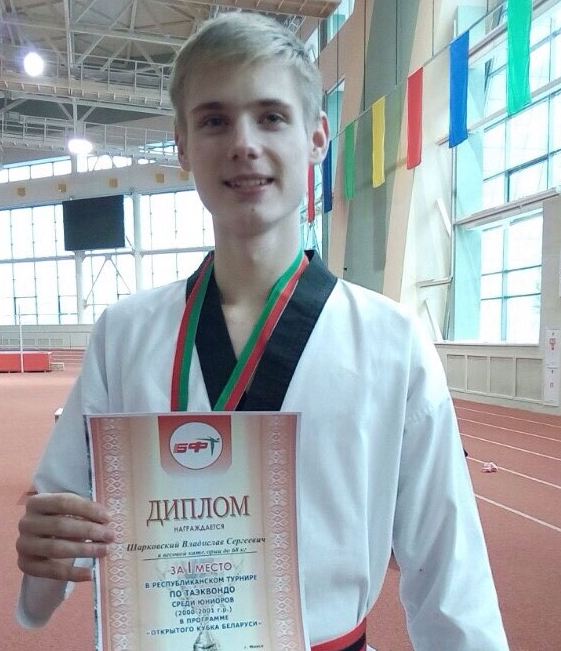 Vladislav Sharkovsky is serving a 10-year prison sentence at a juvenile colony for a minor, non-violent drug offense. His health has been deteriorating since his arrest in March 2018, but he has been denied adequate health care by the prison administration and has been threatened with reprisals unless his mother stops complaining about his prison conditions. The authorities must urgently provide the health care he requires and protect him from any form of harassment or reprisals.
TURKEY
Reinstate municipal workers in Aliağa
The Aliağa Municipality of Izmir, Turkey, is dismissing trade union members without any legal basis. In addition to dismissals, the newly elected mayor is also forcing workers to resign from their union and to join another one. Workers have been affiliated to DISK/Genel-İş Union since 1998.
The number of dismissals reached 187 on July 24. The workers have been picketing since the 20th of May. They demand reinstatement and respect for trade union rights and freedoms.
---
You can help! Type in your name and email address, then click on 'Send Message' on the bottom of this page.