Our featured image shows our beloved Miriam (1947-2012) a great friend and human rights defender. We wish all our Jewish readers and joyous holiday season and an easy fast on You Kipper.
We wish our Jewish readers a happy new year, a joyous holiday season and an easy fast of Yom Kippur.
HE WHO PERMITS OPPRESSION PERMITS CRIMES.-Desiderius Erasmus (1466-1536)
CHARITY CORNER
This week we turn our attention to the NALA foundation, an organization committed to the eradication of Neglected Tropical Diseases. NALA has been operating field projects in Ethiopia since 2008 to fight diseases that perpetuate poverty. It is part of the Center for Emerging Diseases, Tropical Diseases and AIDS in the Health Sciences Faculty of Ben-Gurion University in Beersheva Israel. The Head and founder is Head: Prof. Zvi Bentwich M.D .
MISSION
Our mission is to break the poverty cycle by eradicating Neglected Tropical Diseases (NTDs) and other diseases of poverty. The NALA holistic approach works towards eliminating the root causes of those diseases, leading to sustainable poverty reduction, and healthier livelihoods by:
​
Assisting national and international actors in designing and implementing programs for controlling NTDs and other diseases of poverty using community engagement and health education to facilitate behavioral change.
Researching, developing and testing new NTD control modalities and tools.
Advocating for holistic NTD control models with stakeholders and decision makers that promote behavioral change. Please donate to this worthy cause.
Neglected tropical diseases (NTDs) have a direct impact on poverty, and could be safely and cheaply eliminated, improving the lives of millions.
INDIGENOUS PEOPLE
Indigenous tribes do not simply die out. They are killed by the actions of so-called civilized nations. Survival International provides a long list of cases in which a letter from you can and will make a difference. Please open this link and write at least one letter. This link will be a permanent feature on our blog and we would be grateful if you gave it a bit of attention each week. We suggest going down the list in the order given. The letters are pre-written for you. All you need to do is send them. It would be nice also if a donation to Survival International could be forthcoming.
A major calamity for indigenous people is enforced contact which can be deadly. Please act for people who need protection.
THE STRUGGLE AGAINST SLAVERY
We have added this section to the blog in order to join the struggle against slavery worldwide. This week we refer you to the the ILO's Protocol on Forced Labor which is all about modern slavery. We call your attention to the anti slavery campaign. There you can sign up for action updates.The importance of checking your sellers' supply chains cannot be overemphasized.
Look for these logos:
Find a campaign to work for. Light must be made to shine in the darkest of places. We invite you to join Freedom United and raise your voice to put a stop to child marriage in Niger.
URGENT ACTION CASES
ISRAEL/OPT
Urgent Action Update: NGO Worker's Detention Renewed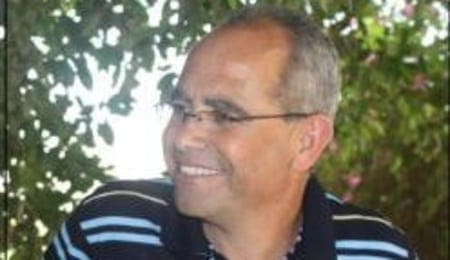 On 11 September 2019, the Israeli Ofer Military Court in the Occupied Palestinian Territories (OPT) approved the renewal of Ayman Nasser's administrative detention for a further four months. His detention is now expected to end on 4 January 2020. Ayman Nasser has been detained since 17 September 2018, without charge or trial in Ofer prison, near the West Bank city of Ramallah. Ayman Nasser is the legal unit coordinator of Palestinian NGO Addameer Prisoner Support and Human Rights Association.
ETHIOPIA
Urgent Action: University Lecturer Must be Released
On 17 August, University lecturer Firew Bekele was arrested and charged under Ethiopia's draconian Anti-Terrorism Proclamation (ATP). For the last decade, the ATP has been constantly used to suppress any form of dissent. Firew Bekele is accused of writing a book that criticizes Ethiopia's new Prime Minister Abiy Ahmed. Firew Bekele denies having written the book. He is a prisoner of conscience who should be immediately and unconditionally released.
TUNISIA
Urgent Action: Activist on Trial for Filming Protest
On 4 September 2019, 18 year old activist Maissa al-Oueslati was filming a protester threatening to set himself on fire in front of a police station. The police arbitrarily detained her and her 16-year-old brother, and interrogated them without a lawyer, in a blatant violation of Tunisian law. The police then sent them to a detention center where they spent the night. Maissa is facing trumped up charges and could be sentenced to up to four years in prison.
ZIMBABWE
Urgent Action: Medical Doctor Abducted from His Home
Dr. Peter Magombeyi, a medical doctor and Acting President of the Zimbabwe Hospital Doctors Association (ZHDA), was abducted on the night of 14 September. He had been receiving threats from suspected members of the Central Intelligence Organization warning him to stop his involvement in a doctor's strike and that failure to do so would result in his enforced disappearance. Following a habeas corpus application, the High Court has ordered an investigation into his disappearance. However, to date, no action has been taken and Dr. Peter Magombeyi's whereabouts remain unknown.