Our featured image shows our beloved Miriam (1947-2012) a great friend and human rights defender
HE WHO PERMITS OPPRESSION PERMITS CRIMES.-Desiderius Erasmus (1466-1536)
CHARITY CORNER
This week we turn our attention to the World Pediatric Project.
Mission We heal critically ill children and build healthcare capacity in the world.
This is a highly rated charity that provides health care where needed around the world.
INDIGENOUS PEOPLE
Indigenous tribes do not simply die out. They are killed by the actions of so-called civilized nations. Survival International provides a long list of cases in which a letter from you can and will make a difference. Please open this link and write at least one letter. This link will be a permanent feature on our blog and we would be grateful if you gave it a bit of attention each week. We suggest going down the list in the order given. The letters are pre-written for you. All you need to do is send them. It would be nice also if a donation to Survival International could be forthcoming. They are the best conservationists--help that fact go viral.
A major calamity for indigenous people is enforced contact which can be deadly. Please act for people on the Peruvian contact border.
THE STRUGGLE AGAINST SLAVERY
We have added this section to the blog in order to join the struggle against slavery worldwide. This week we refer you to the the ILO's Protocol on Forced Labor which is all about modern slavery. We call your attention to the anti slavery campaign. There you can sign up for action updates.The importance of checking your sellers' supply chains cannot be overemphasized.
You can download this book
Look for these logos:
Find a campaign to work for. Light must be made to shine in the darkest of places. We invite you to join Freedom United        and raise your voice against child slavery. https://www.freedomunited.org/freedom-university/child-slavery/
URGENT ACTION CASES
MOROCCO
Urgent Action Victory! Human Rights Defender Released
On 5 April 2019, human rights defender Zine El Abidine Erradi was released after serving a one-year sentence in Agadir local prison, following an unfair trial. Zine El Abidine holds a refugee status in France and had been arrested upon his arrival in Morocco to visit his father. As of 15 May, he could eventually come back in safety in France after receiving his travel documents.
NO FURTHER ACTION IS REQUESTED. MANY THANKS TO ALL WHO SENT APPEALS.
On 5 April 2019, human rights defender Zine El Abidine Erradi was released after serving a one-year sentence, solely in relation to his peaceful activism. After the Moroccan and French authorities granted him the needed travel documents on 15 May 2019, he could eventually travel back to France, where he holds a refugee status.
In April 2018, Moroccan authorities arrested Zine El Abidine Erradi upon his arrival from France, at Agadir airport in Morocco. His arrest followed a warrant issued in absentia in December 2014 by a court in Agadir, based on trumped-up charges, including "violence and insults to public officers" and "destroying public properties". Zine El Abidine was traveling to Morocco for exceptional circumstances, with a travel document provided by the French authorities.
Before leaving Morocco to seek asylum in France, he had been arrested twice and prosecuted three times for his work in defense of human rights in Sidi Ifni, his hometown, in southern Morocco.
Amnesty International has been calling for Zine El Abidine Erradi's immediate and unconditional release, as he was held solely for his peaceful work in defense of human rights, and for his safe return to France. Amnesty's mobilization, particularly in Morocco and France, has been essential to increase the visibility on his case, and to pressure the authorities to grant him a safe return to France.
HAITI
Urgent Action: Human Rights Defender Fears for Safety
On April 26, two unknown men on motorbikes, presumably belonging to a local gang, circled the office of Pierre Espérance (fourth from the left in the image below), a prominent Haitian human rights defender, in Port-au-Prince. He reported that different sources advised him about recent death threats made against him and stated that the police were aware of them. Pierre Espérance received previous threats in 2018, and in 2014 when a letter containing a gun bullet was sent to the organization's offices. We demand that the Haitian authorities provide him with effective protection according to his wishes and that authorities immediately and independently investigate these threats.
FRANCE
Urgent Action: Stop Harassing Investigative Journalists
On 14 and 15 May, journalists Geoffrey Livolsi and Mathias Destal, working for Disclose, and Benoît Collombat, with Radio France, were summoned for a hearing by the Intelligence Services after the Paris Prosecutor's office opened a preliminary investigation against them for revealing a national defense secret. In April, they had published "the Yemen papers", a series of classified documents regarding the sale of French weapons to Saudi Arabia and the United Arab Emirates and their use against civilians in the civil war in Yemen. The actions of these journalists are protected by the right to freedom of expression and the investigation against them must stop.
Share
USA
Urgent Action: Drop Charges Against Human Rights Defender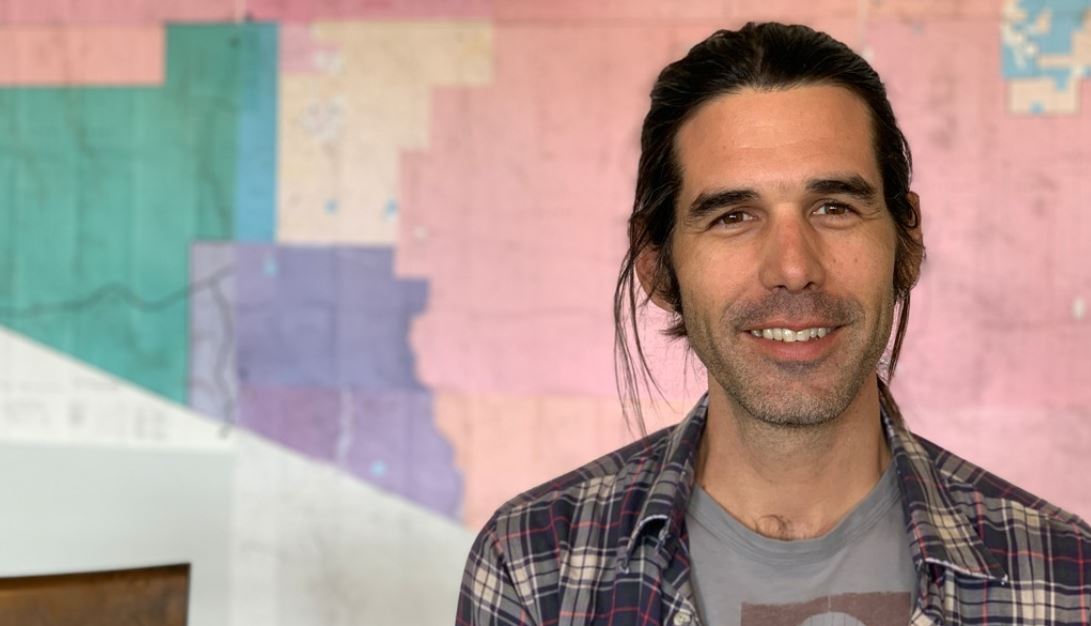 On 17 January 2018, US Border Patrol agents arrested Dr. Scott Warren, a 36-year old Human Rights Defender and humanitarian aid volunteer. The USA government is now prosecuting Dr. Warren for allegedly "harboring" two undocumented migrants by providing them with humanitarian aid in the desert town of Ajo, where he lives. He faces up to 20 years in prison, if convicted on all charges. The arrest came hours after the release of a report documenting the willful destruction by border agents of humanitarian aid supplies in the USA–Mexico border areas. His trial begins on 29 May 2019. Authorities should immediately drop all criminal charges against Dr. Warren for his vital humanitarian work.