Our featured image shows our beloved Miriam, a great friend and human rights defender
HE WHO PERMITS OPPRESSION PERMITS CRIMES.-Desiderius Erasmus (1466-1536)
CHARITY CORNER
This week we turn our attention to the Global Fund for Women. They fight for women's rights everywhere.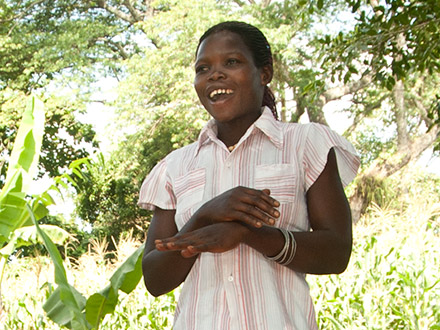 Women's Human Rights
HELP AMPLIFY THE VOICES WHO CHANGE OUR WORLD
Global Fund for Women supports women-led groups who are demanding rights in their own communities. For Women's History Month, use your voice to support courageous activists shaping our future.
What are women's human rights?
Women's rights are the fundamental human rights that were enshrined by the United Nations for every human being on the planet nearly 70 years ago. These rights include the right to live free from violence, slavery, and discrimination; to be educated; to own property; to vote; and to earn a fair and equal wage.
As the now-famous saying goes, "women's rights are human rights." That is to say, women are entitled to all of these rights. Yet almost everywhere around the world, women and girls are still denied them, often simply because of their gender.
Pleased donate to a charity well rated by Charity Navigator.
INDIGENOUS PEOPLE
Indigenous tribes do not simply die out. They are killed by the actions of so-called civilized nations. Survival International provides a long list of cases in which a letter from you can and will make a difference. Please open this link and write at least one letter. This link will be a permanent feature on our blog and we would be grateful if you gave it a bit of attention each week. We suggest going down the list in the order given. The letters are pre-written for you. All you need to do is send them. It would be nice also if a donation to Survival International could be forthcoming. They are the best conservationists--help that fact go viral.
A mission statement:
We fight for tribal peoples' survival. We stop loggers, miners, and oil companies from destroying tribal lands, lives and livelihoods across the globe. We lobby governments to recognise indigenous land rights. We document and expose the atrocities committed against tribal people and take direct action to stop them.
We give tribal peoples a platform to speak to the world. We've had over 200 victories since 1969, but our work is far from over and we need your help.Find out more
THE STRUGGLE AGAINST SLAVERY
We have added this section to the blog in order to join the struggle against slavery worldwide. This week we refer you to the the ILO's Protocol on Forced Labor which is all about modern slavery. We call your attention to the anti slavery campaign. There you can sign up for action updates.The importance of checking your sellers' supply chains cannot be overemphasized.
You can download this book
Look for these logos:
Find a campaign to work for. Light must be made to shine in the darkest of places. We invite you to join Freedom United and ask some questions about the tea you drink.
URGENT ACTION CASES
UKRAINE Urgent Action Victory!
Police Protects Women's Day Rally
The International Women's Day rally organized
by human rights defender Vitalina Koval in Uzhgorod, western Ukraine, on 8 March was a success. Participants were well protected by the police and able to exercise their rights to freedom of expression and peaceful assembly safely.
NO FURTHER ACTION IS REQUESTED. MANY THANKS TO ALL WHO SENT APPEALS.
The International Women's Day rally organized by Vitalina Koval, a defender of women's rights and LGBTI rights, in the western Ukrainian city of Uzhgorod successfully took place on 8 March and was well protected by the police.
This was a highly significant change, as Women's day events organised by Vitalina Koval in 2017 and 2018 had been targeted by far-right groups and the police failed to protect participants. Vitalina Koval is still seeking justice for the attack she suffered during the 2018 event, when six members of a far-right group threw red paint at her and other participants, causing chemical burns on her eyes.
There were reports that far-right groups were present in Uzhgorod on 8 March and they had openly stated their intention to disrupt the event. However, thanks to national and international pressure, including extensive campaigning by Amnesty International as part of and as a continuation to the global Write for Rights 2018 campaign, the authorities put in place the necessary measures and ensured safety of the 2019 rally.
BELARUS
Urgent Action: Protect Rights of Juvenile Prisoners
Emil Astrauko and Vasily Sauchanka are held in a juvenile prison in Belarus in conditions which violate their human rights and are subjected to harassment and discrimination by the prison authorities. Following flawed trials in 2018, they were sentenced to 10 years in prison each for minor drug offences. They were 17 years old at the time of their arrest. Their case is emblematic of thousands of teenagers imprisoned in appalling conditions following unfair trials for minor drug-related offenses.
CHINA
Urgent Action Update: Detained Uighur Has Nervous Breakdown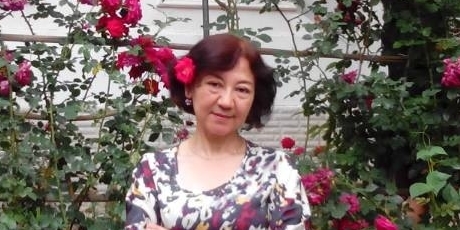 Hankezi Zikeli is detained in a "transformation-through-education" centre in Urumqi, Xinjiang Uighur Autonomous Region (XUAR) and is believed to have suffered a nervous breakdown. An aunt of Gulchehra Hoja, a Washington based journalist, Hankezi Zikeli is one of 25 relatives who have been detained since January 2018. Without any access to a lawyer, there are grave fears that they are at risk of torture or other ill-treatment.
USA
End child marriage in Massachusetts.
Did you know children can legally marry in Massachusetts?
In fact, with parental consent and a judge's approval there is NO minimum age to marry. Between 2000 to 2016, more than 1,200 children under age 18 were married in Massachusetts. Almost all were girls marrying adult men.
Child marriage can easily be forced or coerced by parents. Research on the impacts of child marriage shows it is deeply harmful putting girls at risk of negative health problems, interrupted education, poverty, and domestic violence.