Our featured image shows our beloved Miriam (1947-2012) a great friend and human rights defender
HE WHO PERMITS OPPRESSION PERMITS CRIMES.-Desiderius Erasmus (1466-1536)
CHARITY CORNER
This week we turn our attention to Women of the Wall who were severely abused by orthodox people at the Western Wall in Jerusalem and were abandoned by police who chose not to protect them. The link connects you to the charity monitor Israel Gives through which you can donate to them. Their mission statement says in part: " As Women of the Wall, our central mission is to attain social and legal recognition of our right, as women, to wear prayer shawls , pray, and read from the Torah, collectively and aloud, at the Western Wall.
We work to further our mission through social advocacy, education and empowerment".
INDIGENOUS PEOPLE
Indigenous tribes do not simply die out. They are killed by the actions of so-called civilized nations. Survival International provides a long list of cases in which a letter from you can and will make a difference. Please open this link and write at least one letter. This link will be a permanent feature on our blog and we would be grateful if you gave it a bit of attention each week. We suggest going down the list in the order given. The letters are pre-written for you. All you need to do is send them. It would be nice also if a donation to Survival International could be forthcoming. They are the best conservationists--help that fact go viral.
THE STRUGGLE AGAINST SLAVERY
We have added this section to the blog in order to join the struggle against slavery worldwide. This week we refer you to the the ILO's Protocol on Forced Labor which is all about modern slavery. We call your attention to the anti slavery campaign. There you can sign up for action updates.The importance of checking your sellers' supply chains cannot be overemphasized.
You can download this book
Look for these logos:
Find a campaign to work for. Light must be made to shine in the darkest of places. We invite you to join Freedom United and lend your voice to the call to stop loans to Uzebekhistan as long as forced labor is used in the cotton fields.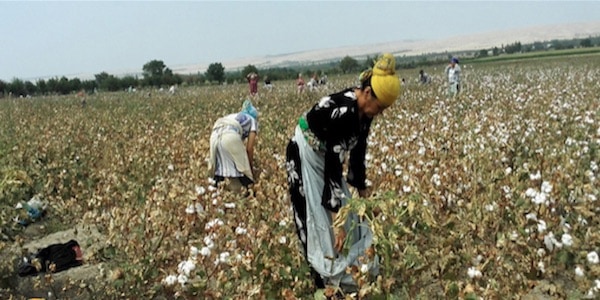 URGENT ACTION CASES
ISRAEL/OPT
Urgent Action Victory! Palestinian Lawmaker Released
NO FURTHER ACTION IS REQUESTED. MANY THANKS TO ALL WHO SENT APPEALS.
On 28 February 2019, Palestinian lawmaker and prominent political figure Khalida Jarrar was released from HaSharon prison in central Israel, after spending 606 days in detention without charge or trial.
Following her release, Khalida Jarrar thanked Amnesty International and all those who took action on her behalf: "I thank you all very much for standing up for my rights and of those of other Palestinian prisoners and detainees. While I was detained, I had no doubt that Amnesty's members and supporters from all over the world would stand again to denounce the arbitrary administrative detention and to demand my immediate release.'' She added: "I'm free now, but I left at least 48 female Palestinian prisoners and detainees behind Israeli prison bars, whose lives are extremely difficult and filled with misery. I hope that Amnesty could continue to campaign on cases of Palestinian prisoners in the face of injustice. The support and mobilization should continue until the release of all Palestinian political prisoners and detainees. My final message to all Amnesty supporters, is that the fight for human rights never ends and it is on us to continue these efforts.''
On 2 July 2017, Khalida Jarrar was arrested from her home in Ramallah in the occupied West Bank. The Israeli military commander of the West Bank issued a six-month administrative detention order against her on 12 July 2017, and since then the order has been renewed three times, on 31 December 2017, 17 June, and 25 October 2018. Although six months is the maximum period of detention for each administrative detention order, each order can be renewed indefinitely under Israeli military law.
Khalida Jarrar, is a Palestinian parliamentarian and outspoken critic of the Israeli occupation of Palestinian territories as well as the security cooperation between the Palestinian and Israeli forces. For decades, Khalida Jarrar has been harassed and intimidated by the Israeli authorities for her political and human rights engagement. Israel has banned her from travelling outside the country since 1998.
TAJIKISTAN
Urgent Action Victory! Opposition Activist Released
Opposition leader Sharofiddin Gadoev returned safely to the Netherlands on 2 March. He had been held by the Tajik authorities following his arbitrary arrest in Moscow on 14 February and forcible return to Tajikistan.

NO FURTHER ACTION IS REQUESTED. MANY THANKS TO ALL WHO SENT APPEALS.
On 2 March Sharofiddin Gadoev was transferred without identification documents from Dushanbe, Tajikistan's capital, to Frankfurt, Germany, and returned safely to the Netherlands the same day. He is the leader of Group 24, an opposition political movement banned in Tajikistan, who legally resides in the Netherlands.
Sharofiddin Gadoev was arbitrarily detained on 14 February by the authorities in Moscow, during a trip to meet representatives of the Russian Security Council. On 15 February, he reappeared in Dushanbe, and on 20 February he was transferred to an undisclosed place by officers from the Tajik Interior Ministry and special forces. The Tajik authorities did not disclose his whereabouts or lay official criminal or administrative charges against the activist.
Prior to his trip to Russia Sharofiddin Gadoev recorded a precautionary video stating he had no intention of returning to Tajikistan, where he is at risk of torture and other ill-treatment and unfair prosecution. After his forcible return to Dushanbe photos were published falsely claiming that Sharofiddin Gadoev was visiting friends and family in Tajikistan.
Sharofiddin Gadoev, a is believed to have been released following interventions from international human rights organisations and European governments.
SOMALILAND
Urgent Action Victory! Poet Acquitted and Released
Abdirahman Ibrahim Adan, a poet in Somaliland, was released on 25 February. He had been arrested and detained on 12 January after reciting a poem the previous day in which he called on the Somaliland government to reform its prisons and criminal justice system.
Share
NO FURTHER ACTION IS REQUESTED. MANY THANKS TO ALL WHO SENT APPEALS.
Abdirahman Ibrahim Adan alias Abdirahman Abees, a poet in Somaliland, was released on 25 February. This was after the Hargeisa Regional Court acquitted him of the charge of 'insulting the state'.
He was arrested in Hargeisa on 12 January in connection with a poem he had recited on 11 January at the Mansoor Hotel in Hargeisa. In the poem, he highlighted human rights violations people in Somaliland face including police brutality, arbitrary detention and the degrading treatment of prisoners. The poem also called on the Somaliland government to reform its prisons and the criminal justice system.
His lawyer called to thank Amnesty International for publicly speaking out against Abdirahman's detention
TURKEY
Urgent Action: Turkey Must Release Civil Society Figures
Osman Kavala (pictured above), Yiğit Aksakoğlu and 14 other prominent civil society figures are facing life in prison after a court accepted an indictment against them on 4 March. They are wrongly accused of 'attempting to overthrow the government or prevent it from performing its duties' for their alleged role in 'directing' the Gezi Park protests of 2013. Osman Kavala has already been remanded in pre-trial detention for over 16 months and Yiğit Aksakoğlu for almost four months. The rest of the accused are currently free pending trial. The Turkish authorities must immediately and unconditionally release Osman Kavala and Yiğit Aksakoğlu and drop the trumped-up charges against all 16.
VIET NAM
Urgent Action: Prisoner of Conscience Suffers Behind Bars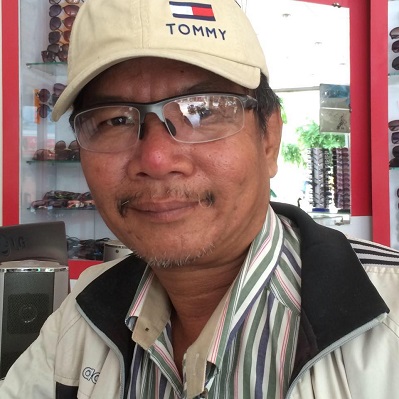 Prisoner of conscience Huỳnh Trương Ca is being held in conditions of detention that further violates his rights. He shares a small, unlit cell with four other prisoners and cannot leave the cell, not even for meal times. The only time he leaves the cell is once a month for family visits. He also suffers several illnesses, yet the prison authorities refuse to provide him with the medical treatment he requires. The Ministry of Public Security plans to move him to another facility far away from his hometown. We call on the Vietnamese government and its Ministry of Public Security to release Huỳnh Trương Ca immediately and unconditionally.
PARAGUAY
Urgent Action: Indigenous Community Attacked by Armed Men
The Ysati Indigenous community in the district of Itakyry (department of Alto Paraná, southeast Paraguay) had their crops and six houses burned down and 55 people, of which 38 children, were displaced because of the violence. Community members are afraid that new attacks could take place and they are forced to flee. We urge the Attorney General to launch an immediate investigation on the attacks against the Ysati Indigenous community and to bring those responsible to justice.
HAITI, INDONESIA, IRELAND, THE PHILIPPINES AND THE UNITED STATES
Coca-Cola is becoming a serial human rights offender
Human rights abuses are accumulating at The Coca-Cola Company. That makes Coke a serial offender when it comes to failing to respect the human rights of workers and acting to remedy abuses. The right of all workers to form, join and be represented by a union for collective bargaining is an internationally recognized fundamental human right. Please click and join the Zero Rights protest.