Our featured image above shows our beloved Miriam, a great human rights defender.
HE WHO PERMITS OPPRESSION PERMITS CRIMES.-Desiderius Erasmus (1466-1536)

CHARITY CORNER
This week we turn our attention to the Rainforest Alliance. Their mission: From fighting deforestation and climate change to building economic opportunities and better working conditions for rural people, the Rainforest Alliance is working to solve urgent environmental and social challenges.

The loss of a single species can have profound effects on other species, including humans. Case in point: bees, the sole pollinator for a wide variety of plants and a critical catalyst in global food production. Bees are suffering massive population losses due to the use of deadly pesticides. If bees were to become extinct, many popular foods would also disappear—among them apples, tomatoes, and almonds.
This charity is highly rated by Charity Watch.
INDIGENOUS PEOPLE
Indigenous tribes do not simply die out. They are killed by the actions of so-called civilized nations. Survival International provides a long list of cases in which a letter from you can and will make a difference. Please open this link and write at least one letter. This link will be a permanent feature on our blog and we would be grateful if you gave it a bit of attention each week. We suggest going down the list in the order given. The letters are pre-written for you. All you need to do is send them. It would be nice also if a donation to Survival International could be forthcoming. They are the best conservationists--help that fact go viral.
This week we focus on the Yanomami tribe of Brazil.
Mining, ranching, and health care chaos threaten Yanomami
For thousands of years, the Yanomami have thrived in the rainforests of South America.
Now, they are struggling as the government fails to protect them from criminal invasions, attacks and disease.
THE STRUGGLE AGAINST SLAVERY
We have added this section to the blog in order to join the struggle against slavery worldwide. This week we refer you to the the ILO's Protocol on Forced Labor which is all about modern slavery. We call your attention to the anti slavery campaign. There you can sign up for action updates.The importance of checking your sellers' supply chains cannot be overemphasized.
You can download this book
Look for these logos:
Find a campaign to work for. Light must be made to shine in the darkest of places. We invite you to join Freedom United        and lend your voice to the call to outlaw child marriage in Niger.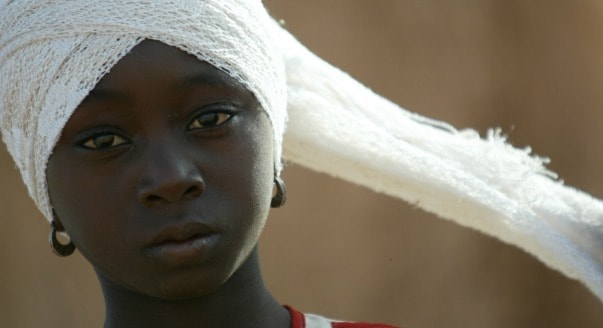 Three-quarters of girls in Niger are married before they are adults. Child marriage often amounts to slavery, for example, when girls have not given their free and full consent, are subjected to control, exploited and unable to leave, so outlawing it is an important step towards protecting Niger children.
URGENT ACTION CASES
CUBA
Urgent Action Victory! – Environmentalist Conditionally Released
Prisoner of conscience and environmental activist, Dr. Ariel Ruiz Urquiola, was sentenced in Cuba to one-year imprisonment for contempt. On 3 July he was released with conditions.
Authorities released prisoner of conscience, Ariel Ruiz Urquiola, a doctor in biological sciences who previously worked as a researcher at the University of Havana, on 3 July 2018. According to documents Amnesty International was able to review, prison authorities granted Ariel a conditional release ("licencia extrapenal") following a prolonged hunger strike.
In Cuba, people imprisoned for solely expressing their beliefs are frequently set free under "licencia extrapenal". This form of conditional release means that those convicted are allowed to spend the remainder of their sentences outside prison. Under this condition, the authorities could arrest Ariel at any time and return him to prison to complete his sentence.
Ariel Ruiz Urquiola was sentenced to one year of imprisonment for contempt ("desacato") for allegedly disrespecting two forest rangers. The "desacato" (article 144.1 of Cuba's Criminal Code) provision in Cuban criminal law is inconsistent with international law. It is an undue restriction on the right to freedom of expression, as public officials should tolerate more criticism than private individuals. The use of defamation laws with the purpose or effect of inhibiting legitimate criticism of government or public officials violates the right to freedom of expression.
Amnesty International will monitor Dr. Ariel Urquiola's situation.
Many thanks to all who sent appeals. No further action is requested from the UA network.
MYANMAR
Urgent Action Update: TWO JOURNALISTS CHARGED IN MYANMAR
Two journalists who have been detained for more than seven months in Myanmar have been formally charged in connection with their peaceful journalistic activities. They each face up to 14 years in prison. They must be immediately and unconditionally released.
BURUNDI
Urgent Action Update: HUMAN RIGHTS DEFENDER MARKS ONE YEAR IN PRISON
Human rights defender and prisoner of conscience Germain Rukuki was arrested one year ago on 13 July 2017. He was sentenced to 32 years in prison on 26 April 2018. In June, he was hospitalized and underwent surgery for injuries sustained in prison. He has since been returned to prison although he requires continued treatment.
BELARUS
Urgent Action: FATE AND WHEREABOUTS OF POLICEMAN UNKNOWN
Former Chechen policeman Artur Aydamirov, 34, disappeared on 8 June in Brest, Belarus, after learning in early 2018 that he is required to perform military service in Syria. He decided to flee Chechnya with his family. Witnesses saw unidentified men in uniform force Artur Aydamirov into a van and drive away. He has not been seen since and there are grave concerns about his fate.
RUSSIA:
Union-busting at the Moscow Institute of Physics and Technology
In partnership with UNISOL and the Confederation of Labour of Russia – KTR.
The Union of the Higher Education Teaching Personnel/University Solidarity (UNISOL) has been fighting for the rights of teachers at the Moscow Institute of Physics and Technology (MIPT) for several years. Under the union's pressure, salaries have risen significantly from their former miserable level. The union blocked inordinate increases of professors' teaching loads and has also fought the rector's initiative to end the elections of department and faculty heads, a right provided by the Labour Code of Russia. The union needs help in its struggle to maintain democracy. Please click and help.