Our featured image shows our beloved Miriam (1947-2012), the human rights defender.
HE WHO PERMITS OPPRESSION PERMITS CRIMES.-Desiderius Erasmus (1466-1536)
CHARITY CORNER
This week we turn our attention to the Fistula Foundation. Fistula is a childbirth injury largely eradicated in the developed world, but still devastating women in the poorest countries. It leaves the woman incontinent with catastrophic results for her family and social life.
It's treatable with life-transforming surgery.
This charity is highly rated by Charity Watch.
INDIGENOUS PEOPLE
Indigenous tribes do not simply die out. They are killed by the actions of so-called civilized nations. Survival International provides a long list of cases in which a letter from you can and will make a difference. Please open this link and write at least one letter. This link will be a permanent feature on our blog and we would be grateful if you gave it a bit of attention each week. We suggest going down the list in the order given. The letters are pre-written for you. All you need to do is send them. It would be nice also if a donation to Survival International could be forthcoming. They are the best conservationists--help that fact go viral.
The 'Pygmies'
Displacement and discrimination devastating forest dwellers
Across the forests of central Africa, forest peoples have lived by hunting and gathering for millennia. But in the past few decades their homelands have been devastated by logging, war and encroachment from farmers.
With expansion of protected areas in response to these problems, their livelihoods have become increasingly impossible and their strong ties to their forests are under strain
Act now to help the 'Pygmies'
Write to the director of WWF and ask for the organization to stop funding the abuses committed by anti-poaching squads against Baka and Bayaka "Pygmies."
THE STRUGGLE AGAINST SLAVERY
We have added this section to the blog in order to join the struggle against slavery worldwide. This week we refer you to the the ILO's Protocol on Forced Labor which is all about modern slavery. We call your attention to the anti slavery campaign. There you can sign up for action updates.The importance of checking your sellers' supply chains cannot be overemphasized.
You can download this book
Look for these logos:
Find a campaign to work for. Light must be made to shine in the darkest of places. We invite you to join Freedom United        and lend your voice to the call for freedom for girls.
URGENT ACTION CASES
NIGERIA
URGENT ACTION VICTORY
DISPLACED WOMEN, CHILDREN RECEIVE FOOD SUPPLY
Approximately 230 internally displaced women (known as the Knifar movement) and their children who had previously been denied access to food are now able to access food supplies . A group of approximately 230 internally displaced women (known as the Knifar movement) and their children were at risk of starvation after state authorities stopped supplying food to the women on 18 April in an internally displaced ( IDP ) camp they have been living in since 2017. However, food supply to the women by humanitarian agencies has resumed and the women and their children now have access to food. The decision by Borno State authorities to stop food supply to the women is believed to have been a strategy to silence the women for their activism and to return them and their children to Bama . They previously lived in Bama, but had to flee for security reasons .
Thank you to all those who sent appeals. No further action is requested from the UA network
USA  DEATH SENTENCE ABOUT TO BE CARRIED OUT
AIUK has put out a UA calling for action re the  execution of Christopher Young scheduled for July 17 in Texas.
Here is the link to the full PDF.
Please act and give this case priority.
EGYPT
URGENT ACTION ARBITRARILY DETAINED PRISONER ON HUNGER STRIKE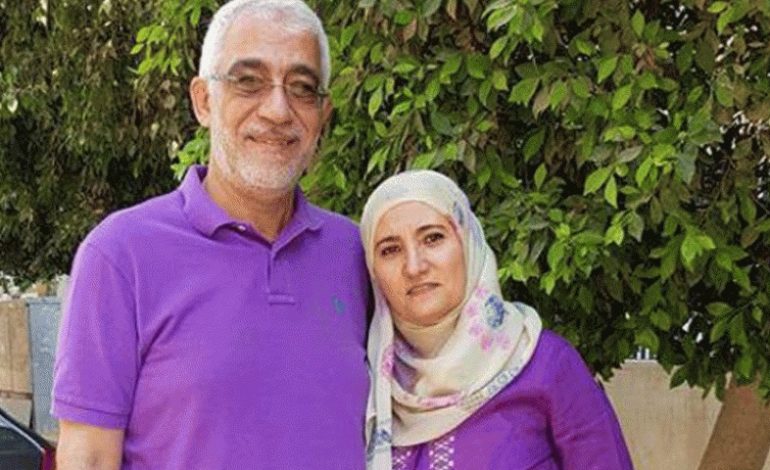 Ola al Qaradawi has started a hunger strike in custody on 27 June, demanding the end of her arbitrary detention and abusive prison conditions . Ola al Qaradawi has been in solitary confinement since her arrest on 3 July 2017. Hossam Khalaf, her husband, faces the same arbitrary detention. The prosecution is denying their lawyer s access to the case file . Prosecutors also failed to present any evidence to justify their detention on the charges brought against them
COLOMBIA
SEVEN PEOPLE KILLED IN CAUCA
Seven bodies, all male, were found piled on a road of the municipality of Argelia, in the southwest region of Cauca, Colombia. The bodies are being identified by authorities as they were presumably not from the municipality. In the past few weeks, paramilitary groups have been circulating pamphlets threatening to kill certain groups of people.
OMAN
Urgent Action
FIVE PEOPLE HELD INCOMMUNICADO

Since 6 April, Omani authorities have launched a series of arbitrary detentions of individuals from Musandam province. The security forces are currently holding five persons incommunicado and without charges. They are believed to be in the custody of the Internal Security Service in the capital Muscat.
INDIA
Urgent Action: PROTESTERS BEING HELD IN ADMINISTRATIVE DETENTION
Five protesters have been held under administrative detention since 10 June after participating in protests demanding the closure of a copper plant in southern India. Under the repressive National Security Act (NSA), people can be detained for up to 12 months on loosely defined grounds of maintenance of public order. The NSA has been used to target protesters and human rights defenders in India.
NIGERIA AND ELSEWHERE
This week Shell is holding its annual green-washing event, #makethefuture Live, in London to try and persuade the public it cares about our future.
And yet, thanks to Shell's unfair employment policies, near 200,000 contract workers at Shell have #gotnofuture – working in temporary, insecure jobs.
Contract workers outnumber permanent workers more than two to one at Shell, and as the company freely admits, do the most dangerous jobs. In Nigeria unions say subcontractors working for Shell "pay whatever they like and sack at will."
USA
Two tobacco farm workers fired for speaking out:
Two farm workers were harassed, abused and later fired unjustly after speaking out about violations on Randy Blalock's tobacco farm in North Carolina.