Our featured image shows our beloved Miriam, 1947-2012, a great human rights defender.
HE WHO PERMITS OPPRESSION PERMITS CRIMES.-Desiderius Erasmus (1466-1536)
CHARITY CORNER
This week we turn our attention to the the ongoing world wide struggle to defend freedom of the press and access to information. We refer you to Reporters without Borders who carry on this most important effort. Their barometer of press freedom violations tells a frightening story. We should all support them for they are fighting for us. When the information channels are closed, it will be too late.
INDIGENOUS PEOPLE
Indigenous tribes do not simply die out. They are killed by the actions of so-called civilized nations. Survival International provides a long list of cases in which a letter from you can and will make a difference. Please open this link and write at least one letter. This link will be a permanent feature on our blog and we would be grateful if you gave it a bit of attention each week. We suggest going down the list in the order given. The letters are pre-written for you. All you need to do is send them. It would be nice also if a donation to Survival International could be forthcoming. They are the best conservationists--help that fact go viral.
This week we call your attention to the plight of the Bushmen people.
THE STRUGGLE AGAINST SLAVERY
We have added this section to the blog in order to join the struggle against slavery worldwide. This week we refer you to the the ILO's Protocol on Forced Labor which is all about modern slavery. We call your attention to the anti slavery campaign. There you can sign up for action updates.The importance of checking your sellers' supply chains cannot be overemphasized.
You can download this book
Look for these logos:
Find a campaign to work for. Light must be made to shine in the darkest of places. We invite you to join Freedom United         and raise your voice to call for justice for the antislavery activists in Mauritania.
URGENT ACTION CASES
TURKEY
Urgent Action Victory! – Turkish Court Acquits Rapper
On 19 June, an Istanbul court ordered the immediate release of rapper, Ezhel, after acquitting him of 'publicly promoting the use of drugs' on the basis of insufficient evidence of intent to engage in any unlawful behaviour.
Sercan İpekcioğlu, better known by his stage name Ezhel, was detained by police on 23 May after a second round of questioning over drug promotion allegations. Ezhel was remanded in prison on the same day and was being held in Maltepe Prison, in Istanbul. The court decision to remand Ezhel in prison contained no material evidence that he had actively promoted the use of drugs. On 19 June, an Istanbul court acquitted Ezhel of 'promoting drugs' and ordered his immediate release. The rapper was acquitted with the judge ruling that there was insufficient evidence that Ezhel had intentionally engaged in any unlawful activity.
Ezhel's arrest and detention prompted supporters to launch a viral social media campaign, with thousands of users calling for his release using the hashtag #FreeEzhel, making this one of the top trending hashtags on Twitter in Turkey. The rapper's acquittal represents a significantly positive development in a country where freedom of expression has been under increasing attack since the ongoing state of emergency, in place since July 2016.
Ezhel is a prominent figure on the Turkish rap scene and is known for his dark depictions of street life in urban Turkey. He was questioned over two songs which refer to the use of cannabis and a now deleted social media post displaying a photograph of the rapper holding a cannabis leaf.
Following the trial, Ezhel thanked Amnesty International and its supporters for playing a leading role in the campaign for his acquittal: "Together we stand. Thank you for your solidarity and efforts."
Thank you to all those who sent appeals. No further action is requested from the UA network.
MALDIVES
Urgent Action: HEALTH FEARS FOR DETAINEE WITHOUT ACCESS TO LAWYER

Lahiru Manikkuadura, a Sri Lankan citizen, has been detained in the Maldives without a trial date since September 2016 and, following recent and restrictive changes in legal procedures, is being denied any access to his lawyer. Deplorable prison conditions have further raised serious concerns for his health and well-being.
CHINA
Urgent Action: GRAVE FEARS FOR MISSING UIGHUR PHD STUDENT
Guligeina Tashimaimaiti has not been heard from since 26 December 2017, when she returned from Malaysia to her hometown in Yili, Xinjiang Uighur Autonomous Region. Her family fear that she has been detained at a re-education camp and is at risk of torture and other ill-treatment.
MEXICO
Urgent Action: Disappearances Insufficiently Investigated
From February to May 2018 at least 33 people were reported disappeared in Nuevo Laredo, northern Mexico. Authorities have been losing crucial time to investigate and family members are being left without adequate protection.
ALGERIA
Urgent Action: Blogger Convicted with 10 Year Prison Sentence
Following more than 16 months in pre-trial detention, Algerian blogger Merzoug Touati was convicted to 10 years prison terms for some peaceful online posts including an interview with an Israeli official.. The Court of Appeal in Bejaya will review its conviction on 21 June. He is a prisoner of conscience.
AUSTRALIA
Exxon Mobil – time for a fair deal for your workers
Last year maintenance workers at Exxon Mobil's onshore and offshore facilities received a shock when they heard that their employer, maintenance contractor UGL, was firing the whole workforce. Please join the protest
MANY COUNTRIES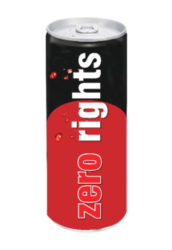 Coca-Cola is becoming a serial human rights offender – in Haiti, Indonesia, Ireland, the Philippines and the United States. Please click to support these workers.