The featured image above shows Miriam (1947-2012) a great human rights defender
HE WHO PERMITS OPPRESSION PERMITS CRIMES.-Desiderius Erasmus (1466-1536)
CHARITY CORNER
This week we turn our attention to the Mercy Corps. Their mission:
"Mercy Corps exists to alleviate suffering, poverty and oppression by helping people build secure, productive and just communities. We are a leading global organization powered by the belief that a better world is possible. In disaster, in hardship, in more than 40 countries around the world, we partner to put bold solutions into action – helping people triumph over adversity and build stronger communities from within. Now, and for the future."

This charity is highly rated by Charity Navigator.
INDIGENOUS PEOPLE
Indigenous tribes do not simply die out. They are killed by the actions of so-called civilized nations. Survival International provides a long list of cases in which a letter from you can and will make a difference. Please open this link and write at least one letter. This link will be a permanent feature on our blog and we would be grateful if you gave it a bit of attention each week. We suggest going down the list in the order given. The letters are pre-written for you. All you need to do is send them. It would be nice also if a donation to Survival International could be forthcoming.  They are the best conservationists--help that fact go viral.
This week we look at the Congo Basin tribes.  
Please open the link and choose an issue for action on behalf of these beleaguered people.
THE STRUGGLE AGAINST SLAVERY
We have added this section to the blog in order to join the struggle against slavery worldwide. This week we refer you to the the ILO's Protocol on Forced Labor which is all about modern slavery. We call your attention to the anti slavery campaign. There you can sign up for action updates.The importance of checking your sellers' supply chains cannot be overemphasized.
You can download this book
Look for these logos:
Find a campaign to work for. Light must be made to shine in the darkest of places. We invite you to join Freedom United        and lend your voice to the call for freedom for girls.
MASTER'S DEGREE IN HUMAN RIGHTS
The University of Minnesota is inviting applicants for its  Master's degree program in human rights. We are pleased to call it to your attention.
URGENT ACTION CASES
ETHIOPIA
Urgent Action Victory! Eleven People Freed After More than a Week in Jail
Eleven people including a lawyer, journalists, bloggers, opposition members and academics were released on 5 April without being charged. The 11 had been arrested by Ethiopian security forces while attending a private ceremony in Addis Ababa on 25 March.
Ethiopian journalist and former Amnesty International Prisoner of Conscience, Eskinder Nega was released on 5 April without being charged. He was released together with journalist Temesgen Dessalegn; bloggers Mahlet Fantahun, Befiqadu Hailu, Zelalem Workagegnhu and Sintayehu Chekol; opposition members Andualem Arage, Addisu Getaneh, Yidnekachewu Addis, Tefera Tesfaye and Woynshet Molla.
The 11 had been arrested Sunday, 25 March while at a private ceremony held at the home of journalist Temesgen Dessalegn in the Lebu area, Addis Ababa to celebrate their release from prison. Security officers accused them of participating in an illegal gathering without authorization of the Command Post, in violation of the State of Emergency Proclamation.
The 11 were first taken to a police station in Lebu area, but were transferred to Nifas Silk Lafto Sub-City Community Policing Service Department during the night where they were held until their release.
Thank you to all those who sent appeals. No further action is requested from the UA network.
SWAZILAND
Urgent Action: Dozens Left Homeless After Forced Eviction
Dozens of people, including 33 children, were left homeless after their homes were demolished using bulldozers in the presence of 20 armed police. The families belong to the farming area of Embetseni in Malkerns town.
INDIA
Urgent Action: Dalit Rights Activist Still Detained Without Charge
Chandrashekhar Azad 'Ravan', a prominent Dalit rights activist, has been held in administrative detention since 3 November 2017. His current term of detention expires in May 2018. However, under the National Security Act, he is at risk of being detained for up to 12 months without charge or trial.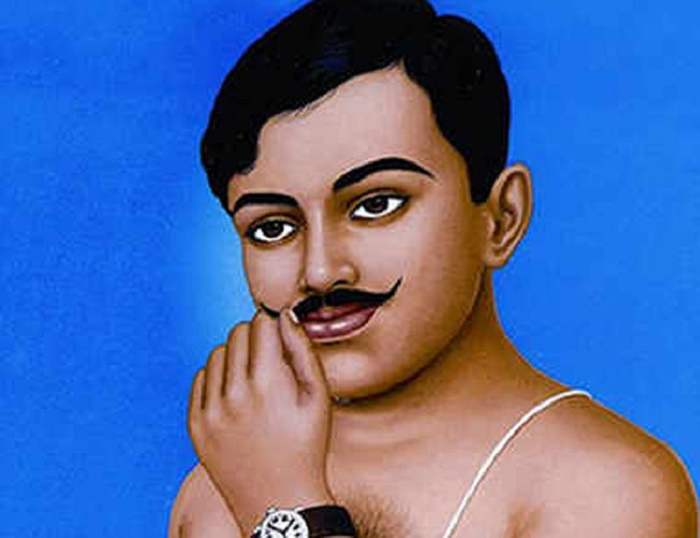 NIGER
Urgent Action: Human Rights Defenders Arrested and Detained
Four human rights defenders (HRDs), Moussa Tchangari, Ali Idrissa, Nouhou Arzika and Lirwana Abdourahmane were among a group of people arrested and detained on 25 March by security forces in Niamey, Niger. They have been charged with 'organization and participation in a prohibited demonstration', 'complicity in violence', 'assault' and 'destruction' in connection with a peaceful protest organized by their organizations, but which they did not attend.