Our feature image above relates to the unconstitutional modes of action of  US authorities who deliberately conceal the facts about how they found information in a criminal case and may be doing so regularly.  Human Rights Watch has published a detailed report on the issue and on the technique of "parallel construction" by  which illegally obtained evidence is "laundered" by creating a fictitious story of how it  was obtained to make it acceptable in court.
Congress should adopt laws requiring the government to disclose complete information to defendants about the origins of the investigations in their cases, Human Rights Watch said. Judges should also consider directing the government to disclose any previously unrevealed investigative methods when the circumstances of the case suggest that parallel construction may have occurred.
"Justice cannot rest on secret evidence, and the shadows are where abuses flourish," St.Vincent said. "Congress, the courts, the Justice Department, and the intelligence agencies should end parallel construction now."
HE WHO PERMITS OPPRESSION PERMITS CRIMES.-Desiderius Erasmus (1466-1536)
CHARITY CORNER
This week we are suggesting a donation to Charity Navigator or Charity Watch. These organizations provide us with valuable guidance in our charity giving and are themselves charities that must remain independent of government or other interests.
The Year 2017 in Human Rights Videos
Human Rights Watch sums up 2017:
From rape used as a weapon in war in Central African Republic to abuses by Spanish police in Catalonia and Philippine President Rodrigo Duterte's murderous "war on drugs," here are Human Rights Watch's top-viewed videos of the year. We recommend that you watch them and renew your commitment to the struggle against human rights violations.
INDIGENOUS PEOPLE
Indigenous tribes do not simply die out. They are killed by the actions of so-called civilized nations. Survival International provides a long list of cases in which a letter from you can and will make a difference. Please open this link and write at least one letter. This link will be a permanent feature on our blog and we would be grateful if you gave it a bit of attention each week. We suggest going down the list in the order given. The letters are pre-written for you. All you need to do is send them. It would be nice also if a donation to Survival International could be forthcoming. They are the best conservationists--help that fact go viral.
A major calamity for indigenous people is racism. Help stamp it out.
THE STRUGGLE AGAINST SLAVERY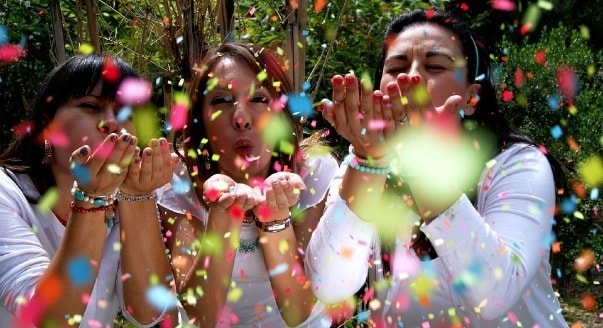 We have added this section to the blog in order to join the struggle against slavery worldwide. This week we refer you to the the ILO's Protocol on Forced Labor which is all about modern slavery. We call your attention to the anti slavery campaign. There you can sign up for action updates.The importance of checking your sellers' supply chains cannot be overemphasized.
You can download this book
Look for these logos:
Find a campaign to work for. Light must be made to shine in the darkest of places. We invite you to join Freedom United        and raise your voice in the campaign for freedom for girls.
Girls have multiple needs, here is a basic one
Another is to put an end to sex trafficking which mostly involves women and girls:
URGENT ACTION CASES
BANGLADESH
Urgent Action Victory! Missing Bangladeshi Academic Returned Home
Mubashar Hasan, a well-known Bangladeshi academic who went missing and was feared to have been subject to an enforced disappearance, was returned home on 22 December, after 44 days.
Mubashar Hasan, a professor at Bangladesh's North-South University, went missing on 7 November 2017 after attending a United Nations Development Programme (UNDP) meeting in Dhaka, part of a project under the Bangladeshi Prime Minister's Office. Mubashar Hasan is a well-known and highly regarded researcher on religious groups in Bangladesh, who has worked with UN agencies and universities internationally.
Missing for 44 days, Mubashar Hasan was left blindfolded on a busy Dhaka highway on Thursday, 22 December where he then had to find his own way home by auto rickshaw. According to reports, he was pushed out the minivan around midnight, and was told to "Run, do not look back, if you look back, we will kill you",
Mubashar Hasan's family have said that they are immensely relieved that he has been recovered. "Thank you to Amnesty International for all that it has done," Mubashar Hasan's sister, Tamanna, told Amnesty International.
No further action is requested from the UA network. Many thanks to all who sent appeals.
CHINA
Urgent Action Update: Sentenced Activist Remains At Risk Of Torture
Prominent Chinese activist Wu Gan (better known by his pen name Tufu, 'The Butcher') was sentenced to eight years' imprisonment for 'subverting state power'. In a statement released after the sentencing, Wu Gan stated he was tortured during detention and there are fears that he continues to be at risk of torture and other ill-treatment.
CHINA
Urgent Action: Medical Practitioner Held Incommunicado
Shafkat Abasi, a member of the Tatar ethnic minority, was detained by Chinese authorities on 13 March of 2017 and has not been heard from since. It is believed his detention is due to accessing foreign websites from his computer, connection with an elderly patient who is an imam, and his possession of banned religious books. His family have not been provided with any information and fear that he is at risk of torture and other ill-treatment.
TAKE ACTION
RUSSIAN FEDERATION
Urgent Action Update: Russian Authorities Block Activist's Release
The Russian authorities continue to block activist and journalist Ali Feruz's release from detention. On 21 November the Basmannyi District court in Moscow issued Ali Feruz with a 5,000 rouble (USD$ 85) fine for working illegally and upheld the decision to deport the activist to Uzbekistan, where he would be at risk of human rights violations.
CHINA
Urgent Action Update: Lawyer Refused Access to Detained Activist
Liu Feiyue, the founder and director of Hubei-based website "Civil Rights and Livelihood Watch" (www.msguancha.com) who is facing charges of "inciting subversion of state power", has been again unable to meet his lawyer. With no trial date yet confirmed, and no access to a lawyer, there are fears that he is at risk of torture and other ill-treatment.