The featured image above shows a displaced woman in Myanmar, driven from her home by ethnic warfare.
HE WHO PERMITS OPPRESSION PERMITS CRIMES.-Desiderius Erasmus (1466-1536)
CHARITY CORNER
This week we call your attention to the Fistula Foundation. It has earned highest ratings from several charity monitors. An obstetric fistula is a hole between the vagina and rectum or bladder that is caused by prolonged obstructed labor, leaving a woman incontinent of urine or feces or both.
Obstetric fistula most commonly occurs among women who live in low-resource countries, who give birth without access to medical help. If a woman's labor becomes obstructed, she could remain in excruciating pain for days before her baby is finally dislodged. Her baby likely dies and she is often left with an obstetric fistula, a small hole created by constant pressure from the fetus, which renders her incontinent. Over a million women in Third World countries suffer from this condition and only one in fifty gets treatment. Please help increase that number.
INDIGENOUS PEOPLE
Indigenous tribes do not simply die out. They are killed by the actions of so-called civilized nations. Survival International provides a long list of cases in which a letter from you can and will make a difference. Please open this link and write at least one letter. This link will be a permanent feature on our blog and we would be grateful if you gave it a bit of attention each week. We suggest going down the list in the order given. The letters are pre-written for you. All you need to do is send them. It would be nice also if a donation to Survival International could be forthcoming. Tribal  people suffer from a variety of forms of discrimination, such as racism.
Racism
Tribal peoples are often portrayed as backward and primitive simply because their communal ways are different. And their land is stolen in the name of "progress" and "civilization."
Survival gave its "Racist of the Year" award in 2016 to President Ian Khama of Botswana, who described the Bushmen of the Central Kalahari Game Reserve as living a life "of backwardness," adding theirs is "an extinct form of life."
With Khama spouting racist prejudice like this, it's not surprising that his government is guilty of violating the Bushmen's rights. Since they were violently evicted from their ancestral homelands, Khama refuses to allow many of them to return. Wildlife officials are even beating and torturing them for hunting to feed their families, and the government has initiated a shoot on sight policy targeting Bushman hunters.
With Survival's help, the Bushmen won a court case that could have put an end to all this, but Khama refuses to abide by the court ruling. Please send an email in protest.
---
THE STRUGGLE AGAINST SLAVERY
We have added this section to the blog in order to join the struggle against slavery worldwide. This week we refer you to the the ILO's Protocol on Forced Labor which is all about modern slavery. We call your attention to the anti slavery campaign. There you can sign up for action updates.The importance of checking your sellers' supply chains cannot be overemphasized.
You can download this book
Look for these logos:
Find a campaign to work for. Light must be made to shine in the darkest of places. We invite you to join Freedom United and to participate in the abolitionist movement against modern slavery.
End Forced Labor in Qatar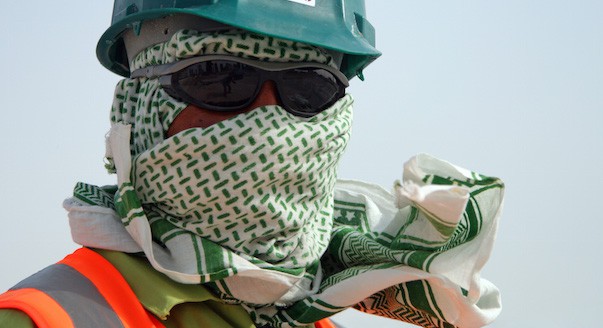 Please read this entire post and write to the minister of labor in Qatar.  The football world cup deserves better than support of slave labor.
SLAVERY IN THE USA–A TRUE STORY
This is a link to a true story of a woman held in bondage in the United States or decades, written by a member of the family that owned her.  It was published in the July 2017 issue of the Atlantic. Prometheus and Pandora strongly suggest that you read the comments to the story.  The diaspora of Filipinas who do the dirty work around the world, including Israel and other countries in the Middle East and Europe deserves better of all of us.  In particular, read the comments of former slave women.
URGENT ACTION CASES
CUBA
Urgent Action
Opposition Activist In Maximum Security Prison
After ending a reported 39-day hunger strike, Cuban opposition activist Jorge Cervantes, allegedly detained for contempt in May, was transferred to a maximum security prison. He is a prisoner of conscience and must be released immediately and unconditionally.
EGYPT
Urgent Action
Uighur Students At Risk Of Forcible Return To China
---
TURKEY
Urgent Action: Free Director Of AI Turkey
Eight human rights defenders, including Amnesty International's Turkey Director İdil Eser, and two international IT trainers, were detained by police on 5 July as they were participating in a workshop in Istanbul. They must be released immediately and unconditionally as they are prisoners of conscience.
USA
Defend US farm workers' right to organize!
Following a series of recent farm worker wins in the Southern United States, farmers elected to the North Carolina State Legislature are trying to use their legislative power to stop workers on their own farms from organizing for better wages and working conditions. TAKE ACTION