HE WHO PERMITS OPPRESSION PERMITS CRIMES.-Desiderius Erasmus (1466-1536)
CHARITY CORNER
This week we recommend the international charity Doctors Without Borders. We recommend that you read their charter to gain an idea of their activities. They have a high rating with Charity Navigator and deserve your support.
INDIGENOUS PEOPLE
Indigenous tribes do not simply die out. They are killed by the actions of so-called civilized nations. Survival International provides a long list of cases in which a letter from you can and will make a difference. Please open this link and write at least one letter. This link will be a permanent feature on our blog and we would be grateful if you gave it a bit of attention each week. We suggest going down the list in the order given. The letters are pre-written for you. All you need to do is send them. It would be nice also if a donation to Survival International could be forthcoming.
This week we ask you to sign a petition against the abuse of the concept of conservation to evict people from their homes.
Tribal peoples are being illegally evicted from their ancestral homelands in the name of conservation. They are arrested and beaten for hunting to feed their families. Survival International is calling for a new conservation that respects tribal peoples' rights and promotes human and ecological diversity.
Sign this declaration and join the thousands who have already supported the call, from indigenous organizations and Survival supporters, to Greenpeace and public figures like Michael Palin, Noam Chomsky, Dominic West and Gillian Anderson.
For tribes, for nature, and for all humanity, take a moment to add your voice to the call for a new approach to conservation, one that has tribal peoples' rights at its heart.
Signatures:
15,313

Help us reach 20,000!
THE STRUGGLE AGAINST SLAVERY
We have added this section to the blog in order to join the struggle against slavery worldwide. This week we refer you to the the ILO's Protocol on Forced Labor which is all about modern slavery. We call your attention to the anti slavery campaign. There you can sign up for action updates.The importance of checking your sellers' supply chains cannot be overemphasized.
You can download this book
Look for these logos:
Find a campaign to work for. Light must be made to shine in the darkest of places. We invite you to join Freedom United and to participate in the abolitionist movement against modern slavery. Here is an encouraging victory story.
An antislavery activist, Elena Urlaeva, was freed from forced incarceration in a psychiatric facility.
URGENT ACTION CASES
MALDIVES
Social Media Activist Released From Prison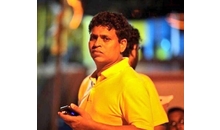 Maldivian social media activist Thayyib Shaheem was released on 17 April after spending almost one month on remand in Dhoonidhoo island prison. He was accused of "spreading panic" on social media after he criticized a development project in Maldives.
TIMOR LESTE
Journalists Cleared Of Criminal Defamation
On 1 June, a Dili court cleared Raimundos Oki and Lourenco Vicente Martins of all charges against them. The two Timorese journalists were on trial on criminal "defamatory false information" charges filed by Timor-Leste's Prime Minister in 2016.
CHINA
Urgent Action Update: Taiwan NGO Worker Arrested For Subversion
Lee Ming-cheh, the first foreign NGO worker detained after the new Foreign NGO Management Law came into effect, has been formally arrested on suspicion of "subverting state power". Detained incommunicado, he remains at risk of torture or other ill-treatment. TAKE ACTION
INDIA
Urgent Action: Activists Held Under Administrative Detention
G Thirumurugan Gandhi, D Arun Kumar, M Tyson, and Ilamaran were arrested on 21 May 2017 for attempting to stage a peaceful memorial for Tamils killed in the final stages of the civil war in Sri Lanka. Currently detained under a Tamil Nadu administrative detention law, they are at risk of being held without charge or trial for 12 months. TAKE ACTION
VIET NAM
Urgent Action: Crackdown On Formosa Spill Activists Continues
The Vietnamese authorities are continuing to crackdown on activists who have raised concerns about the 2016 Formosa environmental disaster and its aftermath. On 12 May 2017, an arrest warrant was issued for activist Bạch Hồng Quyền, who is now in hiding, while human rights defender and blogger Hoàng Đức Bình has been detained since 15 May 2017. Other activists are also facing harassment and intimidation, and are at risk of arrest. TAKE ACTION
AUSTRALIA
Workers at Asahi Australia need permanent jobs, not casual work

When Japan's Asahi Group acquired Australian bottled water company MountainH20, they announced ambitious plans to grow the business and double the workforce. Three years after the company set up a bottling plant in Albury-Wodonga, 50% of the workers at the factory are still stuck in insecure casual employment. Please join the protest